Clinical
Office Supplies/Equipment/Services / General
Healthcare, Therapy, Exercise Equipment
Administrative Services / Office Supplies/Equipment/Services
DIRECT SUPPLY HEALTH & WELLNESS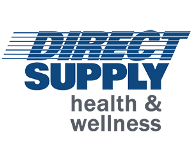 Health & Wellness Product Solutions For Senior Living
Direct Supply Health & Wellness drives outcomes and quality care with a precisely curated product selection, regulatory expertise and consultation, and robust solutions designed specifically for Senior Living.
Incredible Selection
Top products for every corner of your community. Easily compare trusted top brands to find dependable items that fit your needs and your budget.
Selection Assistance
Huge array of online selection guides for helpful side-by-side comparisons and expert guidance from a Direct Supply product consultant.
Made for Senior Living
Huge selection of products strategically engineered based on insights from Senior Living organizations and their residents.
Direct Supply Health & Wellness Product Categories
Environmental



Foodservice
Textiles
Rehabilitation
Healthcare Equipment
Clinical Care
Furnishings
Office Supplies
Technology Solutions
Visit Direct Supply Technology for technology solutions.
Visit Direct Supply TELS for building management solutions.
Visit Direct Supply Aptura for design, construction and renovation solutions.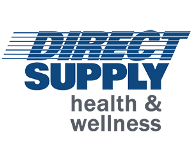 Contact CPS: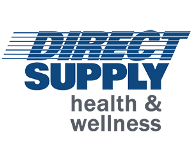 To learn more, please reach out to your CPS team.