Technology / Resident Engagement
Resident Engagement / Resident Portal & Digital Signage
Technology
UNIGUEST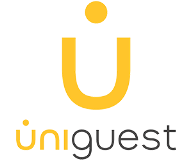 Engagement Technology for Senior Living Communities
Whether you're looking for deeper connections with residents, improved wellness, greater engagement in activities, or a better understanding of your community Uniguest offers intuitive, professional technology solutions that will make it possible.
More than 2,500 leading communities utilize Uniguest's powerful content management software to publish content to a multitude of platforms from a single point of data entry. Uniguest-powered communities reach over 500,00 seniors, staff, prospects, and families through mobile applications, digital signs, in-room TV channels, calendars, websites, kiosks, and Alexa voice-assistants.
Uniguest provides a single platform to empower communities to drive engagement using the following:
Digital Signage
Community information and high-quality content displayed on TVs anywhere in your community, powered by an easy-to-update cloud-managed digital signage content management system.
Resident TV
A custom TV channel showing community content for residents to access on their in-room television or mobile devices.

Community Apps
Residents, employees, families and prospects can easily access essential community communications and information via Uniguest's dedicated series of Community Apps.
Voice Assistant
Uniguest integrates with Amazon Alexa to make community information more accessible using voice commands.
Reports and Analysis
Uniguest's reporting and analysis tools ensure communities can easily understand residents' engagement to help create an active, healthier and happier community.
Partners
Integrations with other platforms allow communities to consolidate workflows to simplify content development, eliminating information duplication and reducing administrative tasks consolidating workflows.
Hearing Solutions
Uniguest's wireless headphone system improves residents' hearing ability, enabling them to communicate better and engage in one-on-one interactions and group activities.
Learn more about Uniguest's technology solutions: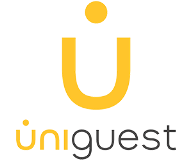 Contact CPS: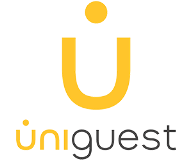 To learn more, please reach out to your CPS team.