Therapy-Exercise Equipment and Supplies / Exercise Equipment
Healthcare, Therapy, Exercise Equipment
Healthcare, Therapy, Exercise Equipment / Therapy-Exercise Equipment and Supplies
NUSTEP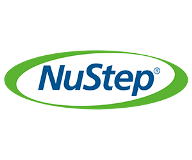 Making Exercise Equipment Accessible
In 1995, NuStep introduced the recumbent cross trainer—the first of its kind—and pioneered a product category now known as inclusive fitness equipment.
Over the decades, our recumbent cross trainer model has evolved. And, with each design iteration, we've integrated refinements and features to enhance accessibility and ease of use.
Our newest model is the T6 Cross Trainer. It delivers the same low-impact, total-body cardio workout NuStep users have come to expect, but with its innovative features and advanced functionality, the T6 represents the next generation of recumbent cross trainers.
Expanding Our Product Line
Recently, NuStep launched two new product categories to complement our line of cross trainers.
The UE8 Upper Body Ergometer, introduced in 2021, is another first of its kind offering from NuStep. The UE8 features a swivel drive train that allows barrier-free access to upper body exercise from three positions — without requiring seat removal to exercise while standing or from a wheelchair.
The following year, we launched the RB8 Bike. The RB8 has a custom recumbent seat design that puts the user in a comfortable, semi-reclining position during exercise and minimizes the impact on the knees, back and hips.
Adding Technology to Engage, Motivate, Track and Quantify
The T6, UE8 and RB8 share common features such as a dual touchscreen display and intuitive workout apps. This offers uniformity across each platform and supports easy transitions between each product.
The UE8 and RB8 are equipped with integrated force sensors. This technology measures the individual power output of the arms (UE8) or the legs (RB8) during exercise. It also measures the relative symmetry of each limb and provides this information via real time feedback, providing a powerful tool to identify imbalances and track performance improvements.
Features that Support Access and Usability
360-degree swivel seat and low step-through design promote safer on-and-off access.
Seated position keeps users secure during exercise and supports independent use.
Low-inertia start up and user-controlled movement foster confidence among frail users.
Multiple resistance levels allow users to progress at their own speed.
NuStep Exercise Helps Older Adults:
Enhance their cardiovascular health.
Increase their strength and endurance.
Improve their mobility and balance.
Reduce stress and improve their mood.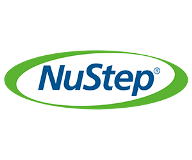 Contact CPS: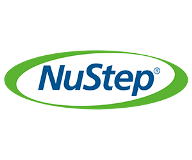 To learn more, please reach out to your CPS team.