Technology / Resident Engagement
Resident Engagement / Resident Portal & Digital Signage
Technology
ICON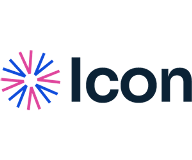 About Us
Built for senior living organizations, Icon's HIPAA-compliant solutions, equips you with the tools needed to communicate and engage with your entire community including residents, families, and staff efficiently and effectively.
Icon is the result of VoiceFriend's best-in-class communication technology and Caremerge's leading engagement solutions joining under a mutual mission – to equip organizations like yours with the tools needed to ensure older adults and providers have the best experience possible with technology. Icon brings over 50 years of combined experience in helping organizations that support seniors ensure that their entire community is happy, healthy, and thriving.
Everything we do is driven by doing what is best for residents. This impacts not only the solutions we bring to market, but how we sell, interact, and engage with the communities that choose to use our technology. Our company was built on a passion to help senior living communities deliver peace of mind and joy throughout the aging experience. We strive to accomplish this everyday in several different ways:
Providing simple and user-friendly solutions that eliminate communication silos and inspire collaboration.
Delivering actionable insights that improve quality of life and quality of time spent.
Expediting adoption through a friction-less client engagement model that creates long-lasting partnerships with successful outcomes.

Icon's wide array of solutions include:
Community Engagement Platform and App: Our user-friendly app and portal allows residents to view and register for events and activities, keep current with the latest community news, provide feedback on your community, easily connect with like-minded residents and more. Additionally, it allows staff to manage everything any time, anywhere with the convenient mobile app.
Family Engagement App: Keep family members in the loop with one central point of communication. Our streamline mobile app allows you to send out newsletters, updates, and surveys to family members. Provide the transparency they need to ensure their loved ones are looked after – resulting in up to 50% improvement in family satisfaction survey results.
Communication 360 Solutions: Easily deliver information to your entire community from residents to families and staff with our bi-directional communication tool. Send appointment reminders, emergency communications, milestone acknowledgements, staff compliance reminders and more via the recipient's preferred mode of communication – text, phone call or email. Messages can be translated into more than 18 different languages and our AI enabled smart template can save you valuable time creating content.
Life Enrichment Management Tools: Save time running your life enrichment programming and minimize redundancies to keep your staff focusing on what matters most – your residents. With Icon's life enrichment calendar management solution, you can reduce time spent on attendance tracking and activities management by up to 80%.
Community Voice and View Technology: Improve your residents' experience and encourage independence by enabling them to interact with voice assistants. Enabled for both echo dot and show Icon's Community Voice allows residents to check the mail status, easily plan meals, connect with friends, submit a work order, get community updates, and move quickly and easily.
In-Room TV Channel & Digital Signage: Enhance your programming and communications with community content streamed directly to your residents' rooms and common spaces. Icon's in-room tv channels and digital signage offer user-friendly, content building tools, remote screen management, live streaming, over 80 smart apps and mover.
With over 1,800 deployments we have a solid track record of helping customers optimize their communications and engagement processes. Organization using Icon see a clear and present return on investment including:
Family satisfaction scores increased by up to 50%
Resident satisfaction scores increased by up to 20%
Time spent on life enrichment administrative tasks reduced by up to 80%
Communities using Icon Engagement have a 4.5 or higher star rating on a Place for Mom
Case Studies and Success Stories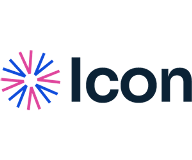 Contact CPS: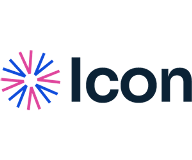 To learn more, please reach out to your CPS team.
It is our mission to make the aging experience iconic with technology that engages, informs, and unites.