Meet the CPS leadership team.
Our member-first philosophy relies on committed employees. Our top-level executives spend time in the field with our members and vendor partners. They work daily to bring value to our members and their senior living communities. Meet the team of experts who serve as an extension of your organization.
Jody Baxter
Sep 29, 2021, 15:45 PM
Position :
Marketing Manager
With a focus on creating concepts, executing marketing strategies, and establishing brand identity, Jody Baxter expands the visibility of Care Purchasing Services. In her role as marketing manager, Jody delivers new approaches to communications, strategic marketing and customer satisfaction that lead to increased exposure of the nation's leading group purchasing organization dedicated to senior living. As part of the CPS leadership team, Jody promotes the services and products offered to optimize resident experience and enhance operational efficiencies and reduce costs.
At CPS, Jody is a member of the CPS Annual Meeting Committee and CPS COVID-19 Task Committee. Jody holds a bachelor's degree in advertising from Iowa State University.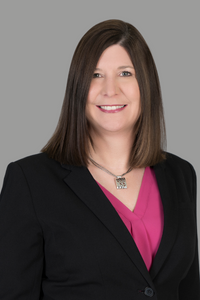 Senior Living is in our DNA
CPS draws upon the wealth of experience as part of the LCS Family of Companies.
As an industry pioneer with more than half a century serving seniors, LCS is not just another senior living company. Our comprehensive array of products and services sets us apart from our competitors.