Consulting Services / Accounting
Administrative Services
Consulting Services / Audits
Clinical
Operations / Consulting
Operations / Consulting
Administrative Services / Consulting Services
Administrative Services / Employment
New Construction and Renovation / General
New Construction and Renovation
Clinical / Operations
Technology / Operations
Employment / Recruiting
Technology
WIPFLI, LLP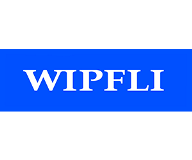 Wipfli, LLP
Caring for your senior residents is a top priority but, increasingly, regulations, workforce shortages and inadequate reimbursement are eating up your time.
We can help you change that.
At Wipfli, we believe perspective changes everything. Our team of senior living consultants bring solutions based upon healthcare knowledge. We bring those perspectives together to find unique solutions to your most pressing problems.
We know you need more time to grow your business and care for your clients. Let us take the pressure off by managing your back-office tasks and optimizing your operations to strengthen your future

Our services include:

Facility and capital planning


Billing and collecting

Digital strategy

Market demand assessment
Feasibility studies
Debt capacity studies
Cost segregation studies
Cost certification studies


Revenue cycle management
Managed care contracting
Reimbursement consulting - optimization, planning

How to interface with customers electronically
Assessment of current process and efficiencies
Staff augmentation
Training
Cybersecurity assessment
Integration of systems (i.e., ERP to EHR and Payroll)
ERP assessment and implementation
EHR selection and implementation
Software assessment and planning
Payroll software
Financial solutions
Business intelligence services (hosting, managed, solution development)

Strategy governance

Analytics strategy and support

Compliance reporting and filing

Strategic planning services
Governance framework creation and assessment
Planned and facilitated board retreats
Strategic planning software for tracking


Business intelligence management and strategy
Assessment: evaluate existing data sources/tools and develop road map for future
Analytics development – dashboard creation

Medicare and Medicaid cost report completion
Tax planning and filing
Tax accounting methods
Business structuring
State and local tax

HR consulting

Transaction advisory services

Audit, accounting and CFO advisory services

Compensation, and benefit plan design
Leadership development
Predictive index
Payroll processing
People development


Quality of earnings
Due diligence for acquisition
Sale/purchase assistance
Valuations
Mergers and acquisitions structuring and facilitation

Audit and accounting
Interim CFO/Controller
Bookkeeping and accounting
Cash management
Budgeting and forecasting
Senior Living Resources
Articles
Strategic financial planning gives you a roadmap | Wipfli
Strategic planning in healthcare organizations | Wipfli
eBooks
Learn the benefits of modern healthcare technology | Wipfli
Webinars
On-demand webcacst: Healthcare Connections | Wipfli
Recruiting and retaining with competitive employee benefits | Wipfli

More about Wipfli: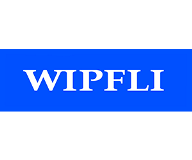 Contact CPS: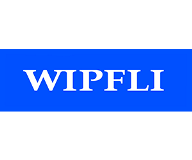 To learn more, please reach out to your CPS team.