Technology / Hardware & Equipment
Technology
VERTIV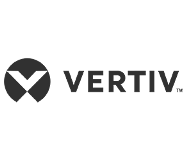 Vertiv connects and protects your network with core-to-edge solutions and expertise that is unmatched anywhere in the world.
Vertiv (NYSE: VRT) brings together hardware, software, analytics and ongoing services to ensure its customers' vital applications run continuously, perform optimally and grow with their business needs. Vertiv solves the most important challenges facing today's data centers, communication networks and commercial and industrial facilities with a portfolio of backup power, cooling and IT infrastructure solutions and services that extends from the cloud to the edge of the network.
Headquartered in Columbus, Ohio, USA, Vertiv employs approximately 21,000 people and does business in more than 130 countries. For more information, and for the latest news and content from Vertiv, visit Vertiv.com
Vertiv Global Services

Vertiv UPS products available:
Liebert® GXT5
The Vertiv™ Liebert® GXT5™ UPS is an online double conversion UPS solution which offers premium power outage protection and continuous power conditioning in a compact and flexible deployment system.
Liebert® PSI5
Compact, Automatic Voltage Regulation (AVR) line-interactive UPS system designed especially for IT applications such as network closets and small data centers.
Liebert® PSA5
The Vertiv™ Liebert® PSA5 UPS is an economical, line-interactive UPS battery backup technology designed with the features you need for reliable power protection for small/home office computers, network gear, and home entertainment equipment.
The Vertiv Difference
Expertise
Long-tenured service personnel have been trusted advisors to industry leaders and companies of all sizes for more than 50 years.
Intelligent infrastructure and decades of knowledge to help predict and prevent system issues.
Reliability & Safety
Around-the-clock, direct access to more than 3,000 field service engineers and 400 technical support team members is the help you need when you need it most.
Vertiv service engineers are experienced professionals who undergo an average of one month of intensive training per year and are regularly certified according to country specific regulations and standards.
Response Time
Beyond being able to get there, Vertiv is where you are and boasts an 87% first-time fix rate in site emergency visits.
Quickly gain assistance wherever and whenever you need it.
Global Coverage
A standardized support approach across the globe.
More than 270 service centers keeping more than 750,000 customer sites connected.
Broad Capabilities
A complete lifecycle approach including project launch, remote monitoring, on-site project management, energy-consumption monitoring, preventive maintenance, and more.
A wide range of programs and services supports your critical infrastructure needs and enables customization for each business.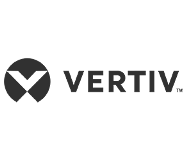 Contact CPS: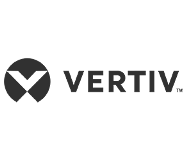 To learn more, please reach out to your CPS team.
World's Leading Critical Digital Infrastructure Provider