Culinary / Broadline Distributors
Culinary
Broadline Distributors / General
SYSCO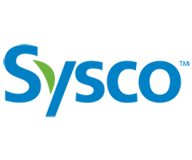 SYSCO Corporation is the largest Foodservice marketer and distributor in North America; we offer unparalleled expertise in all aspects of the foodservice industry, going far beyond just distribution.

At SYSCO, we take our customers' success personally- and we are committed to providing the industry expertise, breadth of product, dedicated services and constant innovation that will help our customers achieve their business goals.
Sysco Customer Care Center Information
SYSCO also brings an extraordinary range of capabilities and valuable services to acute and extended-care healthcare operations. Sysco employs hundreds of chefs and dietitians throughout our organization to support the special needs of healthcare.

Sysco offers the following value added solutions and resources:

Culinary Salon, one-on-one consultation in conjunction with suppliers and brokers to review purchase history and identify cost saving opportunities. The following are examples of what is covered in a culinary salon:

Menu ideas – Garnishing/Plate Presentation
Focus on Center of the Plate – proteins
Product selection/consolidation (specs)
Identify products and services to reduce labor, control cost, and increase profitability
Industry trends/Regulatory Compliance
Operations factors (labor, space, equipment)
Specialty products (sugar-free, etc.)
Business Review Process, one-on-one customer assistance to provide cost-effective product options for product standardization and cost reduction, while reviewing program return maximization. This may be done in conjunction with a Culinary Salon or product cuttings. Some topics covered are as follows:

Purchasing analysis and trends
Cost Effective Product Selection
Incentive analysis and DSO trend (payment) – earned vs. potential
Manufacturer analysis/savings impact report (line item detail available)
Service level reporting
Sysco Pay Platform, As part of providing customers more agile service through our best-in-class digital technology platforms, we're excited to announce a new and improved Sysco Pay platform focused on delivering YOU a better, easier to navigate, and more intuitive user experience: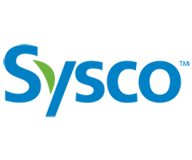 Contact CPS: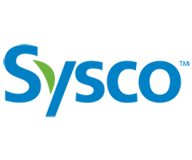 To learn more, please reach out to your CPS team.