Hardware & Equipment / Communication Equipment
Technology / Hardware & Equipment
Technology
STARPOWER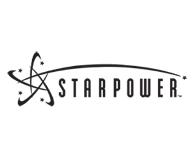 Founded in 1995, Starpower was created to provide clients with the finest experience in high-end, custom installations of audio, video, security and electronic automation. We recruit, hire and train each member of our installation team to our own impossibly high standards. We feature only the finest brands of equipment, some of which are rarely seen outside of Hollywood's top studios. The only way to describe our typical installation is to simply say, there is no such thing as a typical installation.

We look at the word "customer", and the first word we see is "custom". At Starpower, we put our customer first in every custom installation. We listen carefully to make sure we understand what a client is hoping for in their entertainment system. We pay close attention to a client's budget, so we both know what they expect to pay for the entertainment venue of their dreams. Before a wall is touched or a cabinetry board is cut, our designers have reviewed the installation site and our designers have drawn up detailed plans based on our client's ideas. Our team of experts creates high quality entertainment systems leaving no detail untouched. Our job is to create a one-of-a-kind theater environment without disrupting the existing home or business environment.

Every client, every room and every request is unique in our eyes. When you choose Starpower for intelligent entertainment design, our only desire is to make you the star.

Our Services:

Starpower home theater experts in Dallas, Fort Worth, Southlake, Phoenix and Scottsdale offer a wide array of services for each and every audio and video need. Whether you are in the market for a TV, a complete media room or would like to turn your office into a state-of-the-art presentation center, our residential and commercial services are unmatched in the industry. We also offer additional features such as outdoor media technology and design, as well as home automation and home security monitoring. Each and every one of our service components comes with a satisfaction guarantee.

Starpower proudly supplies the best in:

Audio: For almost 20 years, Starpower has carried a wide variety of top brand-name audio equipment. in-ceiling, outdoor, tower, wireless options and much more. We only use the best from Bose, Pioneer Elite, Martin Logan, Klipsch and much more.
Video: Whether you want to add a single piece of equipment or outfit an entire media room, your dream can quickly become a reality with our wide selection of 4K TVs, HDTVs and top-of-the-line projectors. We have one of the largest selections in the country thanks to brands like Sony, JVC, Panasonic and LG.
Automation: Automation makes it possible to control an entire home or any room at the touch of a bottom. If you can imagine it, we can create it. We can create anything from home theater automation and security systems to temperature control using touch screen digital thermostats
Leather: With our line of 100% custom leather furniture, we can create anything from personalized sofas and recliners that fit your living space to theater seats and movie seating for any media room. We customize down to the stitching and nothing is pre-made or off the shelf. Once you order it, we begin making it. And with more than 100 styles and over 1000 colors to choose from, you'll be sure no one will have a look as unique as yours. Plus, our hand-crafted genuine leather is made right here in the USA!
For more information about Starpower please visit www.star-power.com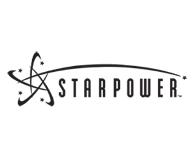 Contact CPS: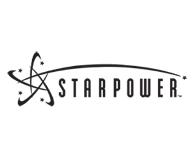 To learn more, please reach out to your CPS team.