Culinary / Food & Beverage
SPICEOLOGY

About Us
Founded in 2013, Spiceology is the fastest-growing spice company in America. Chef-owned-and-operated, Spiceology offers over 300 raw ingredients, ground domestically in small-batches and shipped fresh directly to chefs and foodservice establishments nationwide. With over 100 innovative custom blends (including salt free options), Spiceology is also able to provide consistent, repeatable and scalable flavor solutions for FS operators of all sizes while helping to reduce labor, cost and inefficiencies. Our recognizable Periodic Table of Flavor branding has become an iconic kitchen staple, and chefs around the world trust Spiceology in their kitchens for our commitment to: Selection, Organization, Freshness, and Innovation.


All Of The Flavor, None Of The SALT
Spiceology's 17 delicious, innovative salt-free blends were formulated to provide a flavorful boost for those opting for a salt-free diet, required or not.
TART – a.k.a. that bright and sour ping that gets your salivary glands a-goin'.
Read more about Spiceology's tart-tastic blends and ingredients and the difference they can make below!
Spiceology Value Props
FRESH MATTERS
Ban the bland - we source the best ingredients, grind fresh and ship fresh for prime aroma, taste and color.
VERSATILITY
Our unique flavor combinations are ultra versatile – your application options are endless.
HIGH-QUALITY INGREDIENTS
We believe in using real flavors like actual vegetable and fruit powders, not flavorings or fillers.
FLAVOR SOLUTION
Get instant consistency that saves money and prep time without sacrificing innovation.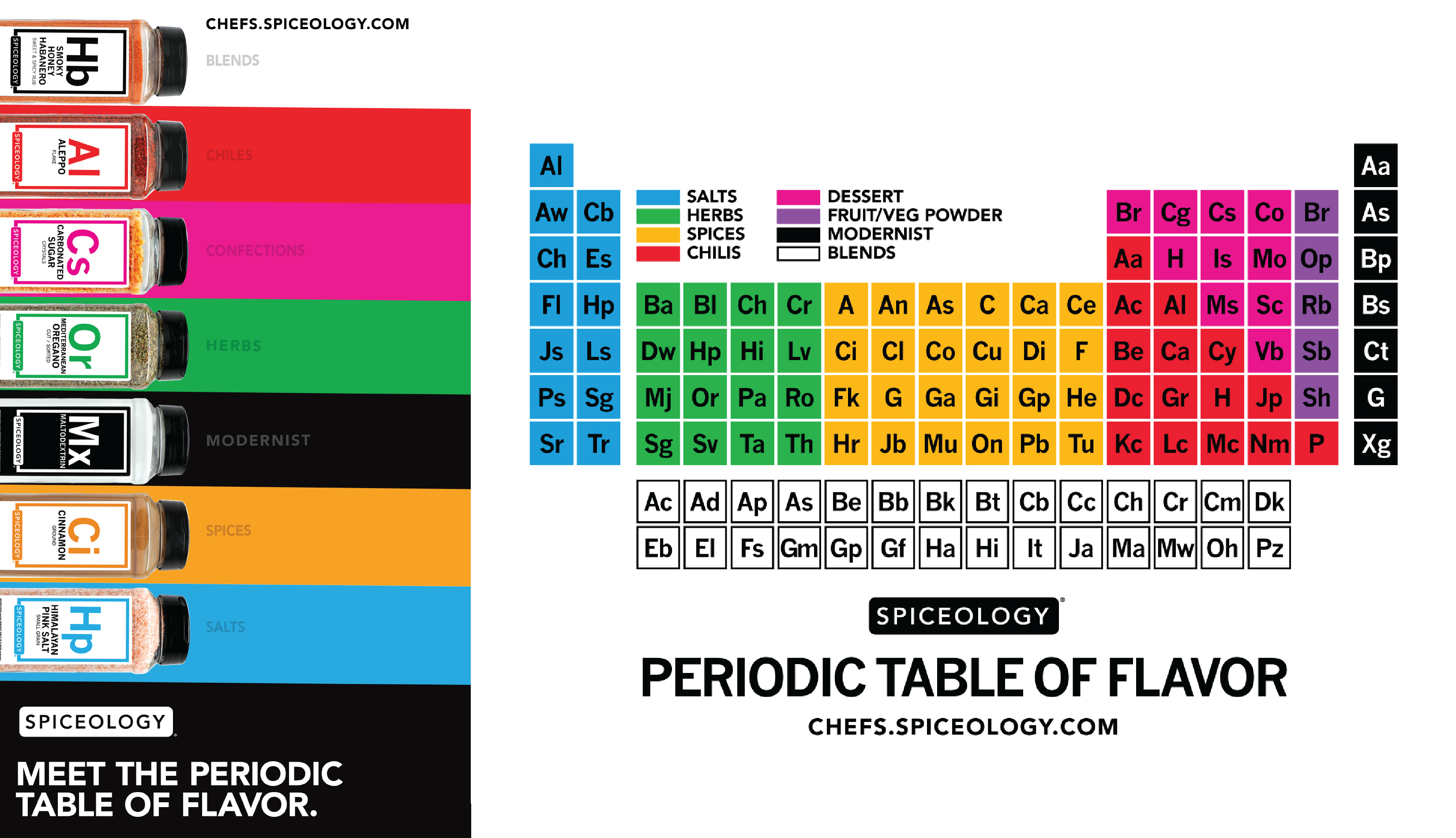 Read Industry Trends Here

Contact CPS:

To learn more, please reach out to your CPS team.
We Want You to Experiment with Flavor! Buy your spices and seasonings from a company that cares about flavor and fresh ingredients.