Janitorial & Housekeeping / Chemicals/Cleaning Products
Janitorial & Housekeeping / Cleaning Supplies
Environmental Services
Environmental Services / Janitorial & Housekeeping
SPARTAN CHEMICAL COMPANY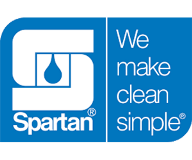 Spartan Chemical Company was established in 1956 with corporate headquarters, manufacturing and distribution facilities are located in Maumee, Ohio. Spartan is an international manufacturer of a complete line of specialty maintenance products such as floor care, disinfectants, degreasers, restroom cleaners, and skincare. The diverse line includes product categories for laundry, warewash and food processing.

Spartan Sustainable Products
Spartan manufacturers a broad range of Sustainable Solutions products product options that will enable CPS members to proceed with their efforts in creating a more environmentally friendly facility:
Clean by Peroxy® hydrogen-peroxide based all-purpose cleaner
BioRenewables® bio-based products made from renewable resources
Green Solutions® green product line that does not contain dyes or fragrance
Clothesline Fresh® Laundry product line features five DfE Certified products to help facilities "Go Green" in the laundry area
Consume® Nature's Way products use natural digesters to eat away at odors, grease and more
No more soap dispensers! foamyiQ is the first hand hygiene dispensing cartridge!

Value Added Services
Spartan offers one of a kind value added services such as:
CleanCheck® Training System
The CleanCheck Online Training System provides employee training via videos, procedure cards, testing and certification.
CompuClean®
CompuClean is a multi-module facility management software program that offers quality inspections, equipment management, workloading and much more.

Spartan's sales force, over 66 CIMS-Green Building ISSA Certification Experts, are located throughout the country to help you choose the right products and programs.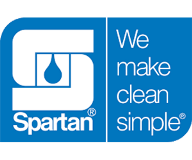 Contact CPS: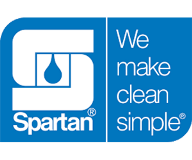 To learn more, please reach out to your CPS team.