Clinical
Clinical / Telemedicine
Telemedicine / Telemedicine Providers
SOUND PHYSICIANS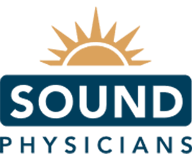 Reimagine Clinical Care
Sound Physicians' telemedicine program connects your staff to engaged tele-hospitalists for improved clinical coverage and resident care on nights, weekends, and holidays. Our service provides exceptional value and market differentiation.

On-demand care from hospitalists with the specific skills to treat acute episodes
Empowers night-shift nurses to manage more escalations in place
Cross-coverage support for medical directors and attending physicians
An affordable model with a virtually "no-cost" program for many communities
Reduced readmission penalties and saved bed days
We are physicians, not just a technology company
Sound is a physician-led organization that believes connecting residents to care shouldn't be complicated. Sound's tele-hospitalists are available on-demand through our secure, cloud-based platform that works with an iPad or tablet. No expensive carts or hardware required.

The Sound Difference
Built on 20 years of improving care and reducing costs for our healthcare partners
All physicians are board-certified, and employed / performance-managed by Sound
Customized implementations and ongoing training to ensure program success
Nationwide hospital footprint, with over 350 hospital programs in 40+ states
Proven success reducing readmissions and improving financial outcomes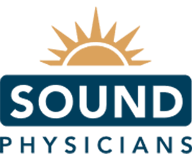 Contact CPS: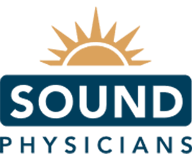 To learn more, please reach out to your CPS team.