New Construction and Renovation / Flooring
Flooring / Flooring Installation
New Construction and Renovation
Paint, Supplies & Services / Paint & Supplies
New Construction and Renovation / Paint, Supplies & Services
SHERWIN-WILLIAMS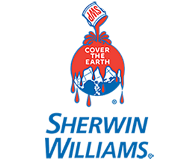 Sherwin-Williams provides a full range of products to protect and beautify every area. Your local Sherwin-Williams representative can assist you in selecting the right coatings to meet performance, environmental, budget and deadline requirements. We offer:

A wide range of high performance coating systems for walls, floors, roofs and concrete surfaces
The most green coating solutions from zero to low VOC, minimal odor paints and mildew and stain-resistant finishes
A wide selection of flooring from carpet to vinyl to tile and ceramic with fast, professional installation
Applicators, tools and equipment to get the job done right
Expert color matching and color design services
Paint Shield®, a paint that actually kills harmful bacteria that could be living on the painted surfaces of walls, trim or doors
With 150 years of experience, 4,200 stores and 2,000 representatives, we provide fast, local service and onsite assistance. Products are readily available at Sherwin-Williams stores every day – we are your one source for quality and value.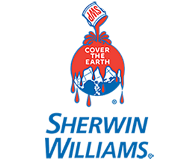 Contact CPS: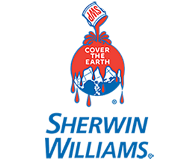 To learn more, please reach out to your CPS team.