Employment / Background Checks
Clinical
Employment / Drug Testing
Clinical / Medical Supplies
Medical Supplies / PPE & Fit Testing
SAFETY FIRST FIT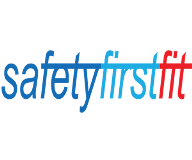 Safety First Fit provides in-person onsite N95 Fit Testing Services to comply with OSHA Respiratory Protection Standard Protocol 29.CRF.1910.134. We also offer training to develop in-house Fit Test Administrators for your site using OHSA protocols (Train the Trainer).
Safety First Fit provides the below service schedules:

Prescheduled on site fit testing clinics at your physical location.
Provide demonstrations in respirator usage and OHSA required training (at no additional cost) so that your staff will understand the process of getting a tight seal between the respirator and the wearer's face to provide the intended protection.
Provide the login credentials for the OHSA mandated Medical Evaluation Questionnaire (MEQ) that is required prior to testing for ALL employees.
Use the OHSA approved qualitative testing protocols.
Provide post-test documentation that each employee has been properly fitted with the respirator that will be used per your company's requirements.
Train the Trainer participants also receive a training manual and a certificate that they have completed the course.
Each location will provide the following:
Provide appropriate size N95 respirators for each employee being tested. All masks must have straps that go around the head. Ear loops on masks are not OHSA compliant.
Provide a room or space large enough for fit test set up, administration, and social distancing.
For Fit Testing, have a staff member ONSITE to schedule and coordinate employee flow. Our efficient testing team can perform testing in groups of 5 people every 15 to 20 minutes. This is critical so that we can perform your fit testing clinic within the timeline we have set up for your center, especially when testing multiple centers or shifts within one day.
For Train the Trainer, all participants must be available within the same time frame allowing at least 3 hours for the training session.
Per OHSA regulations, each employee being tested must complete their medical evaluation ONLINE PRIOR to clinic date, PRINT OUT the approval form and bring it with them the date of testing.
Inform each person being tested to not have any food, drink, gum, or smoking prior to testing, except for water.
Remind all staff to be clean shaven the day of testing (per OHSA guidelines).
Compliance chart will be provided.
"Healthcare employers must comply with the US Occupational Safety and Health Administration's (OSHA's) requirements to prevent occupational exposure to SARS-CoV-2, the virus that causes 2019 Coronavirus Disease (Covid-19). When surgical N95 respirators are necessary to protect employees, employers must implement a comprehensive respiratory protection program in accordance with the Federal OSHA's Protection Standard (29 CFR 1910.134)."
OSHA Requirements for Occupational Use of N95 Respirators in Healthcare, OSHA Review, April 28, 2020
Learn More Here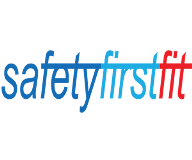 Contact CPS: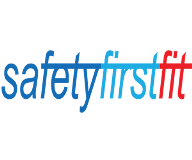 To learn more, please reach out to your CPS team.