Janitorial & Housekeeping / Chemicals/Cleaning Products
Janitorial & Housekeeping / Cleaning Supplies
Environmental Services
Environmental Services / Janitorial & Housekeeping
PROCTER & GAMBLE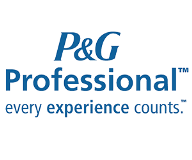 At Procter & Gamble, our brands are trusted in millions of living rooms, kitchens, laundry rooms, and bathrooms—and have been passed down from generation to generation.
The P&G Professional Difference
Simplicity: Keeping it Simple Ensures Effective Cleaning
Straightforward cleaning products and streamlined procedures help ensure the most effective cleaning. Our products are designed to be easy to use, lowering risk of mistakes, and easy to teach, training new employees faster. Our programs help staff get the job done right the first time, increasing productivity.
Commitment to Resident and Associate Satisfaction
Downy Professional delivers softness that lasts between washes, and over time. Delighting residents in the face of increasing raw materials costs is a challenge so we improved Downy Professional in a way that offsets higher material prices with a simplified formula and a larger dose. We also decreased the price so your cost per dose stays the same. You can always count on Downy's "Gentle on Skin" softness. That's our promise!
Commitment to Innovation
P&G Professional delivers superior cleaning systems and services to help your business thrive. Over the past three years, improvements in Tide and Clorox have taken our customer loyalty to an all time high! Business leaders recognize the value that P&G Professional gives employees, residents and businesses. P&G Professional is committed to industry-leading innovation that delights our customers and your guests.
Spic and Span® – Powerful 3-in-1 formula disinfects, cuts grease, and leaves your glass streak free. Mr. Clean Magic
Eraser® – Penetrates surface grooves to clean trapped dirt and grime. Comet® Disinfecting Bathroom Cleaner – Powers away soap scum and hard water stains without scrubbing. Swiffer® – Picks up 50% more dust, dirt and hair than a broom.
Febreze Fabric Refresher™ – Eliminates odors trapped in curtains, carpets, and upholstery.
Revolutionary Whiteness that gives your linens a new lease on life
The Tide Professional Laundry System is the only commercial laundry program designed to rejuvenate, protect and prolong the life of your linens. Featuring our exclusive Triple Action Whiteness Technology™, it's the only laundry system designed to work three powerful ways:

Makes your linens noticeably whiter in a single cycle* Revolutionary enhancers rejuvenate old linens by renewing their whiteness and brightness.
Whiter for Longer* Patented technology helps whites really last-maximizing your linen investment.
Stronger for Longer* Specially formulated to protect the integrity of fabric fibers to prevent premature wear.
Protect your linen investment with the only laundry system that protects your bottom line. See how the Tide Professional Laundry System can reduce your linen budget and save you money. *vs. leading alkaline system in a 50-cycle test

Thank You For Choosing Downy Professional For Your Business!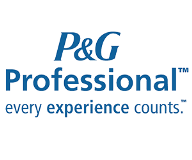 Contact CPS: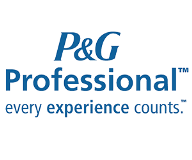 To learn more, please reach out to your CPS team.
Simplicity: Keeping it Simple Ensures Effective Cleaning