Culinary
Food & Beverage / Educational Certification
Culinary / Food & Beverage
PINEAPPLE ACADEMY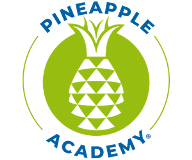 At Pineapple Academy, we are dedicated to delivering essential information and creative ideas by subject matter experts and industry partners through our efficient online training and operational solutions for Foodservice and EVS.
The desire to help raise those standards through training in a cost-effective way so that it is accessible to everyone is the drive behind all that we do. By providing knowledge, tools and support for all employees, from entry level staff to senior management, we empower them to create a more consistent and enjoyable experience for their residents.
What makes Pineapple Academy different from others?
Micro-training videos that are 5 minutes or less, increasing employee engagement in training
Demonstrations by industry experts vs. PowerPoint training
Designed for Individual or Group training
Job Role training creating career paths for employee growth and retention
Customizable training to meet your community needs
Benefits you can expect from Pineapple Academy
Turnkey L&D focused on frontline Culinary/Foodservice staff

Provides skill training so that you can be job ready faster

Fundamentals-first approach

Utilization of online learning with micro-training videos (5 minutes or less) that meet the employee anytime, any place and

on any device
Value to members
Decreased onboarding time for new employees

Reduction in employee turnover, resulting in increased retention

Improve staffing efficiencies through cross training and leadership development

Reduction in safety incidents

Increased productivity

Food cost reductions
New Pineapple "Core" Training Plan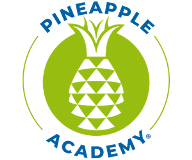 Contact CPS: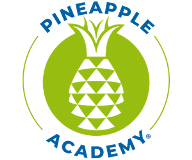 To learn more, please reach out to your CPS team.