Clinical
Clinical / Pharmacy
Pharmacy / Pharmacy Provider
OMNICARE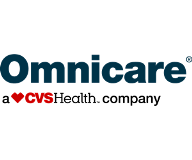 CLINICAL ALERT
High demand of oseltamivir oral suspension and capsules has been driving availability issues across certain areas of the country.
Additional information in the Omnicare memo below.
---
There is a difference…
Why is it important that long-term care communities join a partnership with a professional pharmacy like Omnicare?
Omnicare is not your average retail chain drug store, but a professional institutional pharmacy provider. The State Department of Health and the Federal government license all long-term care communities, with some regulations regarding an institutional pharmacy that provides comprehensive services.
Selecting a pharmacy to provide for the medication and pharmacy needs of the long-term care resident is an important part of resident quality care. Omnicare owns and manages 300 long-term care pharmacy locations nationally located in 47 states. Omnicare has grown to become the industry leader in long term care pharmacy with nearly 20,000 employees. Omnicare and CPS demonstrate a proven partnership for the future by providing to our customers products, services and professional expertise that: enhance resident care, reduce cost, minimize liability and maximize financial performance.
Benefits of an Omnicare and Care Purchasing Services National Pharmacy Contract
Regulatory Compliance & Training:
Annual Quality Review Program, a National Nurse completes a Chart to MAR to Cart review on 100% of your residents, 3 months prior to survey window.
Annual Medication Administration – Train the Trainer Program, a National Nurse will provide training for a staff member at the community on medication administration or train nurses on each shift. A report of findings is provided to the community. Programs are provided at no additional cost.
Pricing & Billing Discounts:
Negotiated competitive pricing.
Private Pay Billing discount if communities do the billing and collections for their private pay residents
Paperless Discount
Prompt Pay Discount – 30 day
OMNIVIEW: Web-based management and reporting tool for all Omnicare pharmacy National Account clients. Omniview requires no purchase or installation of hardware or software and gives you user defined management reports, electronic billing capability and admission pre-costing and drug regimen review.
SERVICE ISSUES: All issues are reported to Omnicare's Key Account Manager for follow-up to communities. Web- based Customer Satisfaction Survey requested of communities at least annually, but available for use anytime to facilitate action plans.
Omnicare Pharmaceutical Value Added Service
DISPENSING SYSTEM: 30-day Unit Dose Omniclad system allowing returns/credits
STORAGE: Medication Cart, Treatment Cart and Controlled Drug Destruction Cabinet provided for each Nursing Station at no additional cost.
EQUIPMENT: Facsimile Machine to facilitate pharmacy communication provided for each Nursing Station at no additional cost.
MEDICATION REFERENCES: Omnicare's Geriatric Pharmaceutical Care Guidelines®, Pharmacy Policy and Procedure Manual, and Drug Reference of Choice provided for each Nursing Station at no additional cost.
DELIVERY/CUSTODY: Daily Deliveries 7days/week, 365 days/year at no charge. "Stat" deliveries and back-up pharmacy services at no charge. Medication delivered to each Nursing Station in secure, locked totes with corresponding itemized delivery manifest. Controlled Substances sent in separate locked tote with corresponding manifest
RETURN/CREDITS: Medications returns picked up daily during the delivery/tote exchange. Applicable credits assigned during the current billing cycle.
MEDICAL RECORDS: Pharmacy to provide computer-generated MAR, TAR, POS and other specialty Flow Records as desired by each community's Director of Nursing. Monthly QA listings (Dietary, Antibiotic, Lab, Psychoactive Drug, etc.) also available as desired at no additional cost.
BILLING ISSUES: A designated person from each local pharmacy handles all community and resident billing issues. Pharmacy invoices residents and third party payors directly. Pharmacy provides electronic invoice retrieval through Omniview™.
EMERGENCY SUPPLIES: Customized E-Kits and IV Contingency supplies/pump, prepared according to state regulations and placed in each community.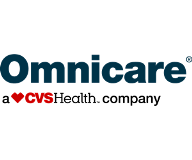 Contact CPS: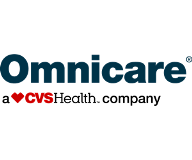 To learn more, please reach out to your CPS team.