Administrative Services
Sales & Marketing / Mail Order Activity Products
Administrative Services / Sales & Marketing
NASCO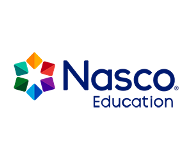 Nasco, a mail-order catalog company, was started in 1941 and in those 75 years, has grown to 23 different catalogs offering over 96,000 unique products to meet the needs of activity professionals, teachers in 12 different educational subject areas, farmers and ranchers, healthcare and industry. Nasco serves customers in all 50 states as well as over 180 countries worldwide with a mission to provide customers with the best in quality, personal service and affordably priced products.
Who we are today
Today, we've expanded our offerings to many subjects, and teachers turn to Nasco Education for engaging, hands-on materials, curriculum, and professional development for kindergarten to 12th grade.
And when a solution doesn't exist, we create it. Our experts work hand-in-hand with teachers to develop innovative solutions for the classroom. Helping you set students up for success in school and beyond is what we do best.
Empowering teachers
It starts with making your job easier. Our carefully curated supplies, pre-assembled and custom educational kits, comprehensive curriculums, free lesson plans, and webinars are all designed to save you time and help you deliver lessons students will never forget.
Engaging students
Whether you're looking for supplies to inspire young artists, math manipulatives for each student, or engaging lessons for science, culinary arts, or AFNR — it's all here. You'll even find ways to focus on diversity and help students practice social-emotional skills.
Filled with all the resources you'll need to conduct an outstanding activity program in your community…whether you have five or 205 residents! Nasco has the right supplies and resources to meet the activity needs of more active residents, residents with later-stage Alzheimer's/dementia, and all those in between. Features hand-selected products providing age-appropriate, meaningful activities for persons requiring skilled nursing, assisted living, memory care or rehabilitative services. This 124-page catalog includes products for exercise and fitness, sensory activities, reminiscing and brain fitness, music, games, puzzles, arts and crafts, spiritual activities, cooking, gardening, equipment and resources. To learn more, go to www.enasco.com.
Nasco products can be found online at www.enasco.com as well as in through the respective mail-order catalogs.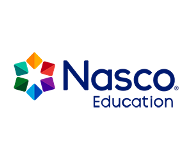 Contact CPS: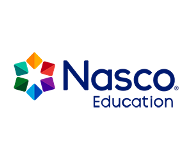 To learn more, please reach out to your CPS team.
Empowering teachers with hands-on solutions that prepare, engage, and inspire students