Environmental Services
Environmental Services / Janitorial & Housekeeping
Janitorial & Housekeeping / Laundry Equipment
MILNOR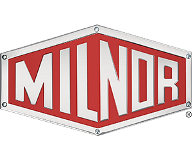 Milnor is a leading manufacturer in the commercial laundry machinery industry with over 70 years of expansion and development.
Our Products
Milnor equipment range in size and purpose and serve a spectrum of markets. We offer washer-extractors from 25-700 lb. capacity (11-317 kg), automated tunnel washing systems for processing 7,000 lb. (3,175 kg) per hour or more, dryers, material handling systems, and laundry computer networks.
Our machines have a proud legacy of durability. Each one is individually tested and carefully inspected before leaving the factory. Every transaction is a commitment to our customers, an opportunity to work for the people who keep the industry moving.
Our Dealers
Milnor machinery is available exclusively through an international network of authorized dealers. These fully-trained companies work hand-in-hand with us to satisfy the worldwide demand for our machines while maintaining the important localized link to the customer. Our dealers are full-service, offering sales, quotes, service, parts, and more.
Upgrade to a new Milnor machine and start benefitting your community today:

Wash speeds designed for today's fabrics
Exclusive RinSave® water saver software
Less downtime = fewer service calls and better washroom production
User-friendly controls
A five-year warranty on frame, cylinder and shell and three years on non-wearable parts
Water Conservation for On-Premise Laundries

Milnor 40, 60, 80, 100, 140 and 160 lb capacity "V Series" 7 speed washers all have RinSave Water Conservation Technology.
The current economic recession has increased hoteliers focus on operating costs and particularly back-of-the-house operations — including the on-premise laundry, according to hotel management companies.
Efficient on-premise laundries require careful management of energy, water, sewer and labor costs.
Upgrade your Laundry with Milnor's exclusive RinSave® Water Saving Technology
! (Available on all V-Series Washers)
The above figures do not include any labor savings although wash formulation will be reduced up to 6 minutes. IF dryer capacity is available it is reasonable to assume that over one hour of production per day can be saved.
Estimated savings over the average life of the washer (20 years) is $84,000 based on national average cost for water, sewer and natural gas.
Recent advancements in washer technology have made it possible to reduce both process time and water/sewer costs associated with on-premise laundry operations. The breakthrough specifically involves the best use of industrial washer cylinder design with high MAF (mechanical action factor), and generous perforations in the cylinder drum coupled with software to develop a previously undiscovered "sweet spot" processing speed.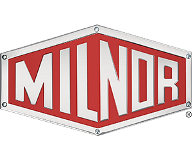 Contact CPS: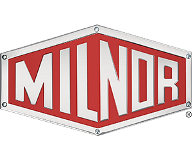 To learn more, please reach out to your CPS team.