Environmental Services
Linens, Textiles, Uniforms / Linen Sales & Rentals
Environmental Services / Linens, Textiles, Uniforms
Linens, Textiles, Uniforms / Textiles
Linens, Textiles, Uniforms / Uniform Sales & Rentals
MEDTEGRITY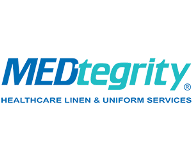 A Fresh Solution to Your Linen Supply Needs
MEDtegrity is a national network of independently-owned medical laundry facilities that provides linen and uniform rental services to the healthcare industry. The largest independent network of Healthcare Laundry Accreditation Council (HLAC) accredited laundry facilities in the U.S., MEDtegrity serves over thousands of facilities daily.
With MEDtegrity, you won't have to worry about your linen supplier again:
New garments are ordered for your staff, in their sizes, based on your textile preferences
You let MEDtegrity know what delivery schedule works best for your business and your staff
MEDtegrity automatically tracks your inventory levels and usage
Usage reports are provided monthly
How we work for you!
One Point of Contact
One Agreement Nationwide
OSHA Compliant
Exposure Control Plan
Sharps Reductions Program
Contingency Program
Disaster/Evacuation Plans
Quarterly Bacterial Reports
HLAC Accredited Laundries
Benchmark Reporting
Unlike the massive chain suppliers, each of our members is independently owned and operated. This means that wherever you're located, you will benefit from local management directly involved with and invested in your account.
While our members market under the MEDtegrity brand name nationally, member companies maintain their own brand names locally. Their local service representatives are available 24 hours a day to provide an unmatched level of customer service.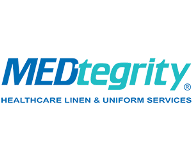 Contact CPS: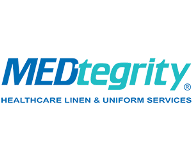 To learn more, please reach out to your CPS team.
Our Key Difference is Ownership