Clinical
Medical Supply Distributor / General
Clinical / Medical Supply Distributor
MEDLINE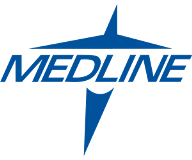 Guaranteed Savings/Cost Management Programs
CPS welcomes Medline to our list of endorsed vendors as a medical supply manufacturer and distributor.
In response to the immense pressures in the health care industry to lower costs, including reduced Medicare reimbursements, Medline has developed some of the most innovative and successful cost-saving solutions in the marketplace. Medline is debt-free and financially strong which allows the company too offer flexible and creative financial solutions that other suppliers are unable or unwilling to offer.
These cost management efforts focus primarily on the supply chain and encompass a range of guaranteed savings programs, capitated programs for nursing homes and customized distribution programs. Medline also is a leader in providing a broad spectrum of products and services to the home care and alternate site marketplace. These include patient-specific ordering of products, billing services, standardization programs and wound care education and consultation.
In addition to manufacturing and distributing more than 250,000 products, Medline Industries, Inc., provides resources to help you navigate the complexities of health care.
Over 100,000 quality products
Electronic ordering
6 manufacturing facilities
25 joint venture manufacturing plants
45 distribution centers
Largest privately held manufacturer and distributor of health care supplies
MedlineUniversity.com
Join the thousands of hospitals, nursing homes and other health care agencies using the free resources of Medline University® to educate their staff. Medline University is your go-to source for education, tools, news and more:

Free continuing education credits – Hundreds of courses on a wide variety of topics.
Webinars – Topics include infection prevention, wound care, quality assurance and more.
Expert Forums – Videos of leading health care industry experts with insights on critical issues.
Product Information – Watch product demonstration videos and download instructions.
Daylight IQ® by COMS Interactive
Daylight IQ by COMS Interactive is a disease management system that empowers your skilled nursing or assisted living staff to identify condition changes at the point of care and improve the overall quality of care they provide. The system is based upon the principles of disease management and standardized nursing processes. It maps out 24 of the most common disease categories among nursing home residents, highlights abnormal findings and changes in condition and provides nurses with appropriate interventions and physician communication.
Abaqis®
is a quality management system that combines resident interviews, observations and record reviews to provide actionable data that shows you where to focus your quality improvement efforts.
Abaqis helps you:

Comply with requirements and QIS regulations
Monitor hospital readmission rates and act on those results
Enhance resident satisfaction and develop a plan to improve it
Manage QAPI processes with real data
Durable Medical Equipment
Medline is a convenient single source for wheelchairs, mobility equipment, bath safety, beds, patient lifts and more. The market leader in durable medical equipment, we bring you innovative products that help you meet your care and cost goals. Our range of products can help to improve patient care and safety, while maximizing ROI. We work with thousands of long-term care facilities, hospitals and HME providers. With Medline DME you never have to compromise.
Copyright: Medline and Medline University are registered trademarks of Medline Industries, Inc. Daylight IQ is a registered trademark of COMS Interactive, LLC. abaqis is a registered trademark of Providigm, LLC.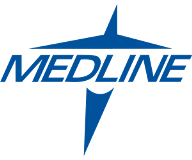 Contact CPS: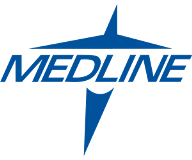 To learn more, please reach out to your CPS team.
Eliminate the guesswork and feel confident that you're providing quality care with Abaqis