Durable Medical Equipment (DME) / Beds/Mattresses/Overlays
Clinical
Healthcare, Therapy, Exercise Equipment / Durable Medical Equipment (DME)
Durable Medical Equipment (DME) / Patient Handling/Mobility
MEDILOGIX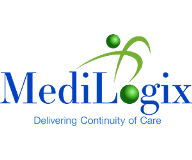 Continuity of Care DME Rental Program for CPS Clients
MediLogix provides on-demand medical equipment solutions in a simple, efficient, transparent, and cost-effective manner, empowering providers to deliver better patient outcomes, while lowering rental usage and minimizing cost.
MediLogix's Rental Fleet

Bariatric: bed frames, mattresses, mobility, and patient handling
Therapeutic Support Surfaces: alternating pressure, low air loss, and foam
Patient Handling and Mobility: wheelchairs, lifts, trapeze, and other mobility products
Respiratory Equipment: CPAP/BiPAP, concentrators, supplies, and oxygen
Beds: hi-lo bed frames
Wound Care: NPWT pumps and supplies
MediLogix's Customer Portal gives you real time visibility on all rentals, allowing for effective tracking and management of current rental usage while understanding historical trends.
Product Standardization
MediLogix works with you to design an algorithm for your equipment requirements that will create consistency and enhanced patient outcomes.
Utilization Management

MediLogix will help you manage your rental usage with dashboard reporting tools and active rental reports with visual alerts.

Cascade Pricing Structure
Cascade pricing helps reduce your rental expenses on longer rentals.

Purchase Options
MediLogix helps you identify those opportunities when it makes sense for you to own equipment vs. renting.
Service Guarantee
MediLogix is available 24/7/365 to address your equipment requirements typically within 4 hours of receiving the order.

Technology Driven
MediLogix uses technology to enhance quality, service, reliability, and cost, ensuring you always have the right equipment, where you need, when you need it.

Sweeps
MediLogix conducts onsite equipment reviews to ensure accurate utilization.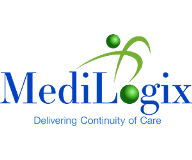 Contact CPS: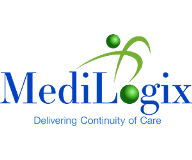 To learn more, please reach out to your CPS team.