Maintenance, Repair, and Operations / Maintenance, Repair, and Operations
LOWE'S
Lowe's ProServices is pleased to announce a special partnership with Care Purchasing Services. As a member with a Lowe's Accounts Receivable credit account you are now entitled to the following benefits.

Buy in Bulk: Two Great Ways to Save

Contractor Packs — Save 10%-50% on more than 1,000 products when you buy in bulk.

Some commodity products may be less than 10% savings, see individual price labels for details.

Volume Discount Program

Save big on large orders of any item in our store. Stop by the ProServices Desk before checkout and request a customized quote—you'll get pricing within minutes.

No minimum order required.

Order Ahead

Request Business Replenishment Program orders by faxing custom order form to a local store.

Order before 3 p.m. for pick up within 2 hours.*
Order after 3 p.m. for 7 a.m. pick up the next morning.
Contact 800-891-8035 for nearby Lowe's locations
See the ProServices Desk for order forms.
Online ordering at LowesForPros.com.
Delivery available, reduced rate for Business Credit Account holders
*Certain time restrictions apply to same-day service. See store for details

Delivery

Get your supplies delivered when your business needs them and where you need them. Reduced delivery rate for Business Credit account holders.

5% Every Day Savings

Save 5% off our Every Day Low Pricing when you use your Lowe's Accounts Receivable (LAR).** Plus receive an additional 2% off your monthly invoice when paid by due date. If you do not have a LAR account, you can download an application at LowesForPros.com/SpecialPrograms.

Business Replenishment Program

Save time and never run out of supplies. Whether you work in the office, on the job site or out of a service vehicle, we can keep you stocked with supplies, labels and reorder forms, and replenish when and where you need it.

Ask about our free storage rack offer. See ProServices desk for details.
NationalProgram@Lowes.com

Contact CPS: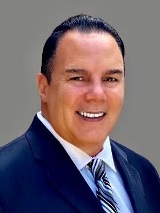 Richard Rodriguez
RodriguezRichard@carepurchasing.com
561.894.7609