Clinical
Clinical / Medical Supplies
Medical Supplies / Skin Care
LINKS MEDICAL PRODUCTS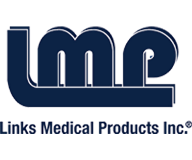 Links Medical Products
You can see it in the quality and breadth of the products we produce. Innovative products to improve nursing care, skin care, diabetic care…and so much more. Products designed to enrich the lives of patients, and to help healthcare professionals provide better care to all they serve. Turn to the healthcare company that cares as much as you do: Links Medical Products.

LinkTemp™ Non-Contact Infrared Thermometer
Provides quick & accurate measurement of core body temperature

No probe covers required – significant annual savings
No contact with resident's skin reduces the risk of cross-contamination
Ideal for sleeping or combative residents
FDA cleared, clinical-grade thermometer for multi-patient and individual use
Ideal for F-Tag 257 compliance (comfortable & safe temperature levels)
Chamosyn™

Enhanced with Aloe, Chamomile & Manuka honey. Chamosyn™ is a superior skin barrier designed to provide long-lasting protection while nourishing the skin, stimulating blood flow, soothing discomfort, and calming inflammation.

Specially formulated to protect, heal and soothe skin. Chamosyn™ includes two active ingredients: Zinc oxideseals in moisture and protects the skin from irritants that put skin at risk for breakdown. It dries light exudate from compromised areas and adheres to weepy, macerated skin. Menthol is an analgesic that helps stimulate the nerve endings relieving burns, itching, and any local discomfort.

Temporarily protects & soothes irritated or chafed skin caused by:

Diaper Rash
Urine & Fecal Incontinence
Feeding Tube Leakage
Wound Drainage
Fecal or Vaginal Fistulas
Perspiration
Hemorrhoids
Minor Burns, Cuts & ScrapesLinks Medical Products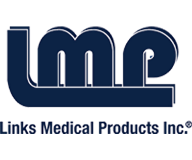 Contact CPS: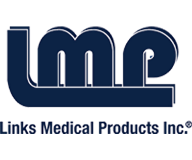 To learn more, please reach out to your CPS team.