Cognitive & Memory Care Programs / General
LINKED SENIOR
Linked Senior is the life enrichment platform used in senior care. It has been deployed in hundreds of nursing homes, assisted living and memory care communities to increase the quality of life of their residents and has a 96% renewal rate with proven results in dementia care.
It is used by family and staff to engage residents with games, brain fitness, music therapy, reminiscing and other therapeutic interventions for a high touch, person centered experience. The modules provide stimulation and meaningful engagement, no matter the cognitive ability. It is person-centered and totally tailored to the individual.
The solution helps drive compliance, better outcomes, increase client and family satisfaction and reduces staff burden. We also integrate with EHR providers such as PointClickCare to augment your clinical workflow around life enrichment.

Contact CPS: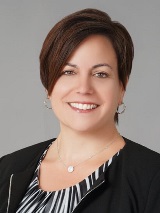 Dina Boehm
boehmdina@carepurchasing.com
561.894.7629