Cognitive & Memory Care Programs / General
LIFEBIO
Reminiscence Therapy and Life Review for Older Adults
LifeBio is the premier life story and memory care solution for senior living communities, offering CPS clients online software, physical journals, class materials, and other life enrichment/engagement tools to help improve your residents' health and wellbeing.

Holistic Wellness and Memory Care Solution
LifeBio stimulates the hippocampus area of the brain where memories are stored
LifeBio builds trust and connections by engaging people to reminisce and share life stories
LifeBio counters loneliness and depression through life-enriching activities and interesting conversations
LifeBio's products are fully customizable to fit your organization's needs and apply to the full continuum of care. Your residents can log into an individual account and create a biography, write a story, and keep a journal. Those who need help can rely on family members, staff, or volunteers to complete the process.

LifeBio's Story Team supports your memory care program by conducting Phone Interviews with family members of people living with dementia and creates Life Story Books, Life Story Snapshots (digital or printable), and Action Plans (for care planning).

New LifeBio Live! engagement experiences bring people together to share their memories and stories LIVE!

LifeBio is a HIPAA-compliant, secure platform.

EVIDENCE-BASED APPROACH
Research shows that LifeBio increases happiness and life satisfaction.

LifeBio resulted in a statistically-significant increase in happiness and satisfaction with life for people 65+ (UnitedHealthcare)
LifeBio improves mood in those with early-stage dementia and improves self-efficacy (Mayo Clinic)
People with a higher purpose have a 17% reduction in hospitalizations (Harvard)

Contact CPS: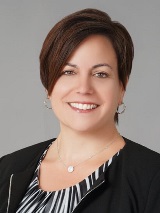 Dina Boehm
boehmdina@carepurchasing.com
561.894.7629