LEADERSTAT
Exceptional, Experienced Leadership For Senior Living
LeaderStat is a national recruiting and consulting firm dedicated to senior living, placing top performers in key roles on an interim, retained, and contingency basis and assisting communities in a variety of operational areas.

INTERIM LEADERSHIP SOLUTIONS
LeaderStat fills your vacant leadership positions, ensuring a seamless transition while providing ample time to locate the ideal permanent candidate. Key positions include:

Administrators
Executive Directors
Quality Assurance Directors
Directors/ Assistant Directors of Nursing
MDS Coordinators
RN/ LPN Supervisors
Licensed Practical Nurse
C-Suite Executives
EXECUTIVE RECRUITING SERVICES
LeaderStat recruits highly qualified leaders for senior living organizations nationwide—94% satisfaction score from clients and 78% of candidates found through referral relationships.
Contingent Search: Recruiting experienced directors for key positions on a regional and facility-level basis, including (but not limited to):

Directors of Nursing | Executive Directors | Wellness Directors | Clinical Liaisons | Administrators | Sales Directors | Operations Directors | Food Service Directors

Retained Search: Placing top executives in senior living organizations, including (but not limited to):

Presidents | Chief Executive Officers | Chief Financial Officers | Chief Operations Officers | Chief Clinical Officers | Senior Vice Presidents

RESULTS-DRIVEN CONSULTING SERVICES
LeaderStat's nationally-recognized senior care and long-term care consultants help you maintain a financially healthy organization, bounce back from a difficult survey, improve the quality of your clinical systems, implement successful marketing systems and processes, and more. A sample of consulting services include:

Financial and Operational Assessment
Clinical Reimbursement
Mock Surveys
Marketing Consulting
Compensation Consulting
Nutritional and Dining Services
Customer Service Training and Auditing
Discharge Management
Reimbursement Review
Benchmarking Tools and Quality Measurements



Contact CPS: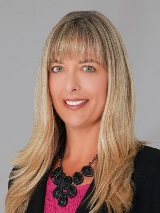 Tiffany Spooner
spoonertiffany@carepurchasing.com
561.894.7617