Therapy-Exercise Equipment and Supplies / Exercise Equipment
Healthcare, Therapy, Exercise Equipment
Therapy-Exercise Equipment and Supplies / Therapy Equipment
Healthcare, Therapy, Exercise Equipment / Therapy-Exercise Equipment and Supplies
HUR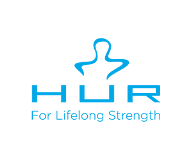 HUR is a leading supplier of thoughtfully designed strength, balance, and fitness equipment for the active aging, rehabilitation, sports performance, and inclusive wellness markets.
Discover HUR, the premier supplier of strength training equipment and wellness solutions for senior, rehabilitation, and inclusive wellness markets. HUR wellness solutions include pneumatic strength, functional balance, integrated cardio and SmartTouch management system. HUR's expertise enables operators to create and implement a valued wellness engagement strategy that drives program participation utilizing measurable health management outcomes and reporting tools.

HUR Equipment
HUR Equipment is designed to provide safe and effective training for a diverse range of abilities. Different from traditional weight stack strength equipment, HUR strength training equipment uses Natural Transmission method based on pneumatic (air-resistance) technology.

Natural Transmission simulates the natural movement of the muscle and the resistance adjusts based on the muscle's natural generation of muscular force, allowing for safe and effective training at both low and high speeds. With HUR, individuals can train harder with less risk of injury.

HUR SmartTouch
HUR SmartTouch technology helps users maximize workout efficiency and allows trainers, therapists and directors to save time and track outcomes over time and across peer groups and centers.

Eliminate redundant paperwork with convenient RFID technology
Structured user independence with automatic adjustments
Intuitive touch screen interface
Automatically track outcomes with real-time user progress reports
Remote viewing to track utilization, efficiency and effectiveness
Platform as a Service enables a standard of care across multiple communities.
HUR Senso
HUR Senso is a scientifically based dual-tasking fall reduction and cognitive training platform designed to support independence. The think and move integrated, fun and easy to use equipment simultaneously improves physical and cognitive function through interactive motor training activities and gaming. The platform sensors dynamically capture all of the vital data with easy to understand results that ensure improved cognitive and activity levels for all users.

Cognition and fall assessment tests
Trains and improves balance and cognition
Automated progressions for all acuity levels
Fun, social and includes a full suite of games
User-friendly interface
Games simulate everyday movements to support ADLs
Convenient RFID personal user identification
Outcome management tool to easily track improvements and see results
Cloud-based software allows for remote access and live software updates
HUR is Designed for:
Therapists – Healthcare's increasingly results-driven demands provide an opportunity for next-generation rehabilitation providers to succeed based on positive, documented outcomes.
Senior Living/Active Aging – HUR equipment provides a safe, easy to use, and effective full-body workout for wellness, preventive, rehabilitative, and maintenance training.
Older Adults – HUR strength training and wellness solutions are built to support the active aging lifestyle by encouraging independent training through simplified use, enhanced performance and increasing motivation resulting in a more effective experience.
Outcomes – Create a wellness engagement initiative that builds results:
Increase wellness participation
Optimize staff efficiency
Enhance disease management
Reduce falls
Retain and attract residents
Increase lengths of stay
Business – We offer a variety of supporting solutions to meet your business, wellness management, sales, marketing and operational needs. From concept development to equipment selection, color preference and floor plan layouts all the way through opening day and beyond – HUR provides unique solutions through our 3-phase approach to wellness to help you differentiate your brand and reach your operational goals.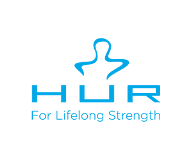 Contact CPS: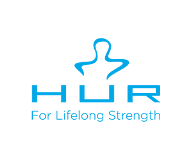 To learn more, please reach out to your CPS team.