Durable Medical Equipment (DME) / Beds/Mattresses/Overlays
Clinical
Healthcare, Therapy, Exercise Equipment / Durable Medical Equipment (DME)
Durable Medical Equipment (DME) / Fall Prevention
Healthcare, Therapy, Exercise Equipment
Medical Supplies / Incontinence Products
Durable Medical Equipment (DME) / Mobility
Durable Medical Equipment (DME) / Patient Handling/Mobility
Durable Medical Equipment (DME) / Patient Monitoring
Healthcare, Therapy, Exercise Equipment / Therapy-Exercise Equipment and Supplies
HD SUPPLY HEALTHCARE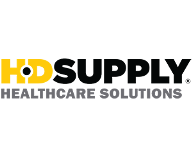 HD Supply Healthcare makes sure you have an organized and fully-stocked healthcare community since it is crucial to ensure that your staff are well prepared for any situation that may arise.
HD Supply Facilities Maintenance is a leading supplier of healthcare, maintenance, repair and operations (MRO) products to the managers and owners of multifamily, hospitality and commercial properties as well as healthcare, and government facilities.

Next-day delivery: 1-800-431-3000

Single-source supplier for 60,000+ products

Dedicated fleet of more than 700 delivery trucks

Renovation and installation services

More than 1,200 field and national account representatives

Product technical support and special orders

Customized products

E-Commerce solutions, including mobile website and online ordering

HEALTHCARE MAINTENANCE
From nurse call units and repair parts to wheelchair repair parts, we carry the top items you need to promote safety, dignity, and independence in your facility

TOP HEALTHCARE SUPPLIES & MEDICAL EQUIPMENT
HD Supply offers wholesale prices on bathroom safety products, medical beds, bariatric mattresses, wheelchairs, wheelchair repair parts, and thousands of other medical supplies. With free, next-day delivery* you'll be able to quickly repair wheelchairs and keep patient lifts in good working order. Stock up on latex gloves, nursing supplies, infection control solutions, odor control products, and other helpful products. Our resident room furniture and personal care items assure your healthcare facility is a comfortable and home-like environment.

RESIDENT CARE
Our growing selection of resident care products have been carefully selected to help you enhance the quality of life for those in your care.
In the medical industry, time management is of the utmost importance. That is why we always offer fast & free shipping and fantastic customer service. For all of your medical equipment & supplies, shop HD Supply today!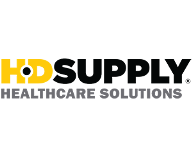 Contact CPS: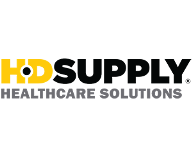 To learn more, please reach out to your CPS team.