Environmental Services
Linens, Textiles, Uniforms / Linen Sales & Rentals
Environmental Services / Linens, Textiles, Uniforms
Linens, Textiles, Uniforms / Textiles
Linens, Textiles, Uniforms / Uniform Sales & Rentals
1CONCIER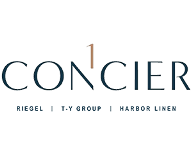 We are now 1Concier, formed from the merger of Riegel Linen, T-Y Group and Harbor Linen. Combined, we want to be the number one choice and one-stop-shop for your linen and OS&E products.

Bringing Linens and Apparel to Senior Living Communities
1Concier, is a manufacturer and distributor of the finest institutional linens.1Concier provides Care Purchasing Services (CPS) clients with competitive pricing, quick delivery, and wide selection of products and services.

1Concier provides products that offer quality, comfort, and value from their lines of window treatments, bedspreads, privacy curtains, patient apparel, uniforms, re-usable incontinent products, bath towels and terry products, cotton-rich percale bed linen, Wonder Blanket®, table linen, and SoftWear luxury microfiber sheeting.
Why Us?
One-Stop-Shop of Quality Products
With the combined industry expertise of Riegel Linen, T-Y Group and Harbor Linen, we deliver a superior quality products, a wide selection with vast inventory and value no one can match.

Next Level Consultative Service
Using our consultative approach we'll guide you through available product options or design custom solutions specific to your needs.
Entrepreneurial Agility
We are experts with decades long experience that lead with entrepreneurial nimbleness and accessibility to exceed expectations and redefine high touch.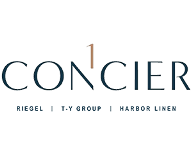 Contact CPS: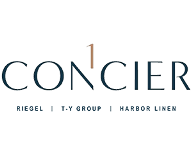 To learn more, please reach out to your CPS team.