Clinical
Clinical / Pharmacy
Pharmacy / Pharmacy Provider
GUARDIAN PHARMACY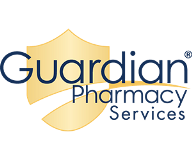 Guardian Pharmacy is the third largest and one of the fastest-growing long-term care pharmacy companies in the U.S. Our goal is simple: to partner with you to provide enhanced, innovative and collaborative services for your community.
Experts in medication management for long-term pharmacy care.

Choosing a pharmacy provider is crucial to the health of your residents and your ability to provide exceptional care. As one of the nation's largest and most innovative long-term care pharmacy companies, Guardian delivers more than just medicine.

When you partner with Guardian, you get a dedicated team of pharmacy experts that, together with your nurses and residents' physicians, become an integral part of your community's Medication Management Team. This integrated approach to medication management, especially in the senior care setting, enhances resident safety, improves care coordination, maximizes efficiency, and promotes staff satisfaction.

At Guardian Pharmacy, we combine the high-touch personal service of a local pharmacy with the technology and resources of a large national support team. We get to know you, your team, and your residents so that we can create custom medication management solutions to help you provide the highest quality care.
For Residents
We monitor resident drug regimens to ensure combinations are safe, medications are necessary, and to identify possible risks. We assist in insurance plan selection and work with residents' doctors and prescription drug plans to ensure medications are covered. We believe that these services improve clinical outcomes and reduce out-of-pocket costs for the resident.
For Communities and Caregivers
We help caregivers deliver high-quality resident care by streamlining the intricacies associated with drug administration and compliance with related regulatory requirements. Our consultant pharmacist works side by side with your staff to help manage medications, and we provide clinical training to increase efficiency and accuracy.

For CPS Members

We offer the following value-added resources in addition to the services you already expect:
Personalized local billing, dispensing, consulting and customer service for high-touch attention
Favorable pre-negotiated pricing and terms
Increased census penetration in the ALF community of the preferred pharmacy. Through our exceptional customer and community relationships, we help residents and their families feel more confident choosing Guardian. This results in a higher percentage of census penetration – often more than 80%. This is an industry high. The benefit – working with one pharmacy reduces stress on staff, unnecessary labor costs and the potential for error.
Tailored continuing education courses designed for your staff's specific needs on topics such as Medicare Part D, med tech training, medication management and more
Customized compliance packaging systems
Trusted regulatory assistance through medication cart and pre-survey audit support
Expert pharmacy consulting services including formulary implementation and management
Efficient and effective technology designed to increase efficiency of the med pass, eliminate med errors and streamline communication
Not only do we interface with all eMAR systems, we can also support the community in seamlessly transitioning to an eMAR platform
We offer a web-based portal for online medication ordering, patient utilization data, and billing
Barcoding technology ensures safe packaging and delivery
Automated dispensing
E-prescriptions
Please visit our website at guardianpharmacy.com to learn more about our company and to find the pharmacy nearest to you. We look forward to having the opportunity to meet with you and to customize a pharmacy services plan for your community.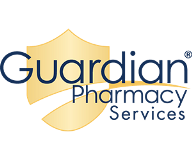 Contact CPS: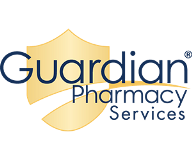 To learn more, please reach out to your CPS team.
At Guardian Pharmacy, our goal is simple: to provide you with the comprehensive services necessary to ensure safety, healthier residents, more knowledgeable staff and reduced costs.