Culinary
Culinary / Food & Beverage
GROVE MENUS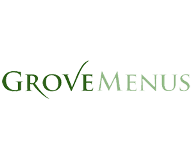 About Us
Menus are one of the most important aspects of your business. Most communities don't realize the impact of good menus. One of the top resident complaints, year after year, is food. Grove Menus puts you in control of your expenses and helps you increase customer satisfaction.
At Grove Menus we are passionate about helping facility directors simplify meal planning and cut costs with quality menus developed by certified dietitians. Learn more in the, Why Grove Menus Brochure


How can Grove Menus Help You?
Lower Food Costs

Menus are written to control food costs and we track them very closely.

We provide a list of items that gives exact amounts of foods needed for the week, adjusted for the recipes chosen and production amount put in for each recipe.

Simplify Production

The recipes scale to your resident count or number of desired servings so you know exactly how much to produce. No more guesswork.

We provide a spreadsheet showing diet extensions for each menu item for the day, helping your staff adjust correctly for doctor's diet orders.

Increase Resident Satisfaction

We have been writing menus for assisted living facilities of all kinds for over 20 years. We know what works and what doesn't work for your residents.
You know your residents and regional preferences better than we do. That is why we give you the ability to easily make changes to the menu.

Point of Sale (POS)

The Grove Menus Point of Sale (POS) system is fully integrated with our other products. This means that all daily, static, restaurant style, specials, and any other menu items you use in Grove Menus will, in real time, be synced with the POS.
Testimonials
Small Facilities
"We are saving $50 to $75 per week using Grove Menus in our small facilities. We also save time using this program. We just choose the food, and the shopping list generates itself. This gives us more time to take care of our residents. Giving the options for meals is a wonderful way to save; also you can change the item according to what may be on sale for that week" – Bonnie, Regional Manager for Assisted Living Franchise
Medium Facilities
"I was looking for a decent menu system that offers variety and a registered dietitian signature. Grove Menus has provided the freedom and flexibility to tailor our menus and has been easy to use. Our 60 bed facility is now saving about half of our food bill and the food is 10X better!" – Dirk Heiser, Patriot Living (Owner of 3 assisted living facilities)
Large Facilities
"I was looking for menu variety and therapeutic diet extensions, but not necessarily ones for SNFs, but more for assisted living. Grove Menus website is great and I like the ability to change things. I think Grove Menus is excellent." – Darnelle Zimmerman, Alameda Elder Communities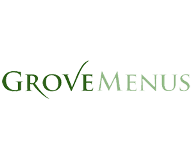 Contact CPS: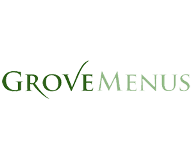 To learn more, please reach out to your CPS team.