Environmental Services
Environmental Services / Janitorial & Housekeeping
Janitorial & Housekeeping / Paper Products & Paper Dispensing Equipment
GEORGIA-PACIFIC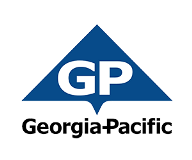 GP is your partner in keeping your operations running at their best. Through insight and innovation, our products and solutions are engineered to save time, effort, and expense while elevating the experience of those who use them.
Products for an efficient and hygienic workplace
EasyNap® Napkin Dispensers
EasyNap ® napkin dispensers provide one-at-a time napkin dispensing that helps reduce wasteful napkin usage. Promotes good hygiene.
Hygienic, touch free delivery system protects napkins and reduces the risk of cross-contamination
Top quality for the bottom line
EasyNap high-capacity dispensing system can reduce your napkin usage by up to 30% compared to full fold napkins and up to 56.6% compared to tall fold napkins.*
Dixie® PerfecTouch® Insulated Paper Cups
Designed to heat-up your beverage sales, Dixie ® PerfecTouch ® is the ideal insulated paper cup. Your customers will love it's comfortable secure feel, non-slip hold & upscale graphics. Perfect features
An insulated paper cup that reduces the need for double cupping and expensive beverage sleeves.
Requires less stacking height compared to bead foam cups and comes in a smaller cube case.
Designed specially to work as a dual-use, hot or cold cup.
Mardi Gras™ Paper Plates
Mardi Gras™ paper plates are sturdy, cut resistant, microwaveable. These plates are made from paper not from polystyrene foam and have lower cube, which saves transportation costs such as truck fuel, space, etc. Performance you can count on
Strong enough to hold food without "cracking."
Cut resistant
Microwaveable
A complement to higher-performing Dixie brand and top-of-line Dixie Ultra® plates; to cover any range of needs within your operation.
SmartStock® Cutlery Dispensers and Skins
Each of these sturdy, visually appealing towers is designed specifically to hold and discharge one of three types of self-serve utensils – fork, knife or multi-purpose spoon. Promotes good hygiene
Enclosed design protects cutlery from contaminants, an alternative to open cutlery bins.
Reduces inventory usage by up to 25%*
Utensils are dispensed one at a time.
SmartStock® Skins
Custom graphics that can be applied to the front of SmartStock® dispensers to enhance their visual appeal and reinforce your brand message.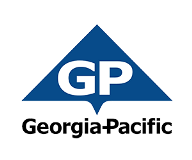 Contact CPS: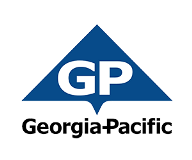 To learn more, please reach out to your CPS team.
Our world class brands add value and performance to the products you depend on every day.