Maintenance, Repair, and Operations / Maintenance, Repair, and Operations
Plant Operations / Maintenance, Repair, and Operations
Plant Operations
FERGUSON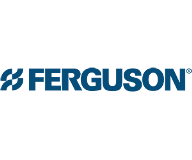 Facilities Supplies Solutions for the Senior Living Market
Ferguson provides a world-class experience by offering the broadest range of products and services, superb technical expertise, and an unrivaled supply chain.
Ferguson is the largest U.S. distributor of plumbing supplies, PVF, waterworks, and fire and fabrication products and third largest distributor of industrial and HVAC/R products. Their full line of product categories include:
Lighting | Electrical | HVAC | Janitorial | Hardware | Appliances | Décor | Paint | Tools | Safety | Plumbing
Next-day delivery
Coast-to-coast supply chain

Deep product inventory across broad range of facility supply needs

Wide range of environmentally-friendly WaterSense and Energy Star products
Renovations Made Easy
Streamline your renovation projects with dedicated support from the Ferguson Facilities Supply Renovations Team, including kit solutions, project management, and unrivaled product offering.
Commercial Water Heater Program
With Ferguson's 24/7 Express Response commercial water heater program, you'll have the unit you need, where you need it in three hours. Learn More
View Ferguson Facilities Flyer
View Ferguson Renovations Flyer
Free Trainings
At Ferguson, not only do we provide a world-class experience by offering the broadest range of products and services, superb technical expertise, and an unrivaled supply chain, we also offer free trainings and resources to help benefit customers as well!
Interplay Maintenance Technician Training is an online training program that we offer to our national account customers at no charge. Standard rule of thumb; to name an owner or management group a national account would be a minimum of 20 locations.

SkillMill™ is the world's first online, on demand multi-family maintenance course catalog designed to take the stress out of building your workforce talent.
Access interactive, field-like training anytime from your tablet, computer, or in virtual reality (VR); this is online training for on-the-job skills. *VR headsets are additional charge
Start with expert-led foundational lessons in HVAC, plumbing and electrical
Safely troubleshoot on life-like equipment in a no-fail environment.
Upskill with advanced level courses. Tackle a greater variety and complexity of jobs

Interplay Maintenance Technician Training – Learn More

Ferguson offers EPA proctors through much our nationwide HVAC branch network. These proctors are certified to provide study materials and administer testing, which in turn will allow maintenance professionals to both purchase refrigerants and administer it on-property as needed. With the upcoming 2025 A2L refrigerant conversion we are actively working to streamline testing and proctoring resources to provide ample opportunities for customers and business partners to prepare and obtain required credentials for their properties.
We recently offered a webinar for all our customers regarding the new DOE SEER changes coming January 1, 2023. The Department of Energy's increased efficiency standards will influence residential heat pumps, air conditioners, packaged units, light commercial equipment, and the compliance landscape of each nationally. As new testing procedures, efficiency minimums, and regional installation nuances are implemented, products will start to shift starting in late 2022.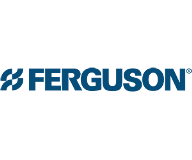 Contact CPS: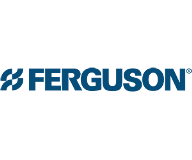 To learn more, please reach out to your CPS team.