Culinary
Smallwares / Dinnerware
Smallwares / Glassware
Culinary / Kitchen Equipment & Design
Culinary / Smallwares
Smallwares / Smallwares Supplies
EDWARD DON & COMPANY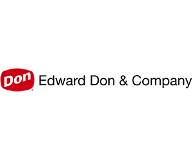 Leading Distributor of Foodservice Equipment and Supplies
Edward Don & Company offers CPS clients an unmatched product selection and nationwide distribution as well as knowledgeable staff dedicated to helping you find the solutions right for your organization.
PRODUCT CATEGORIES
Dinnerware, Glassware, and Flatware

Linens and Apparel

Buffet and Table Services

Kitchen and Bar Supplies

Equipment

Furniture

Fuel

Cleaning Products and Supplies

Disposables
Kitchen Design
Edward Don & Company's Foodservice Equipment Division can manage your new kitchen planning, construction, remodeling, and replacement equipment projects—from concept through completion.
Planning: New construction and remodeling | design collaboration | budget development | working plans

Procurement: Auto quotes and SAP processes | order, shipment, and delivery tracking

Consolidation: Physical carton inspections | comprehensive warehouse receiving | delivery and installation coordination

Installation: Site coordination with contractor and trades | installation supervision | punch list walk-through

Post-Installation: Start-ups and demonstrations | equipment manuals, warranty information, and service contracts | post-

Eco-Takeouts
Eco-Takeouts: the eco-friendly, BPA free solution that saves you money and reduces waste. Commercial dishwasher safe, each durable container replaces up to 1,000 disposable ones, providing significant savings. Our customizable and microwavable containers make reheating a breeze and can accommodate a wide range of menu items.

From colleges and hospitals to senior living communities, Eco-Takeouts offer unmatched versatility and convenience. Join the many businesses and organizations that have embraced Eco-Takeouts for a cost-effective and sustainable dining experience. Reach out to your CPS contact for more information!
Disposable Supplies
Edward Don & Company introduces an innovative line of disposable supplies, revolutionizing convenience and hygiene in the hospitality industry. These high-quality, eco-friendly products offer an efficient and sustainable solution for communities seeking to enhance their guests' experiences. Learn more by reading the flyer linked below!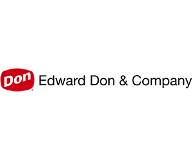 Contact CPS: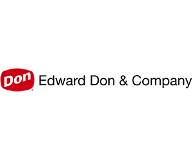 To learn more, please reach out to your CPS team.