Janitorial & Housekeeping / Chemicals/Cleaning Products
Janitorial & Housekeeping / Cleaning Supplies
Environmental Services
Janitorial & Housekeeping / Floor Care Equipment & Supplies
Environmental Services / Janitorial & Housekeeping
DIVERSEY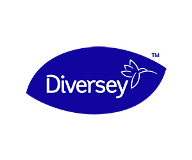 Diversey's Multi-Unit Account Program is designed to provide customers with a consistent, quality, safe and environmentally friendly sanitation program for all of their locations.
Our quality line of MicroTECH™ products are designed to provide you with superior results, employee safety, and environmentally responsible packaging. Included in the program are employee training, instructional wall charts and service. Training, service and product delivery will be provided by trained, regionally located distributors.
Easy to handle packaging:
MicroTECH was designed to eliminate the inconvenience associated with replacing 5 gallon pails. The 1.5 gallon canister can easily be changed by most employees.
Reclaim additional storage space:
MicroTECH products require less storage space than many commercial ware wash, housekeeping and laundry systems. Equipment and product are completely off-the-floor, making the surrounding areas fully accessible. Reclaim 60-80% of your storage space by replacing your 5 gallon pails.
Totally enclosed dispensing (TED):
Our TED system eliminates the chance of spills and splashes associated with other systems during product changeover. Chemicals can only be dispensed when the patented dispensing cap is engaged.
Reduced waste and freight:
One case of 2/1.5 gallon canisters replaces two 5 gallon pails. Your plastic waste is reduced by 80%. Micro technology significantly reduces freight costs, allowing us to pass those savings onto our customers.

Included in the program:
Employee training:
Employees will receive onsite training of proper sanitation procedures, product application and use, dispensing equipment and safety procedures. Unit managers will be given an MSDS book with all applicable MSDS'. MSDS' are also included in every case of MicroTECH product.
Wall charts:
Instructional wall charts will be placed at all product dispensing/use locations. This includes the dish machine, manual ware wash sink, pre-soak station, housekeeping, laundry, and handwash sinks.
Product delivery:
M.A.P. distributor partners ensure frequent delivery schedules, eliminating excessive product inventories.
Service:
Routine and emergency service is provided by Diversey trained, M.A.P. distributor partner Chemical Specialists. Their focus is timely service, quality results and controlled use cost.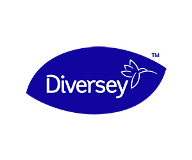 Contact CPS: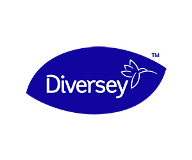 To learn more, please reach out to your CPS team.