Culinary
Culinary / Food & Beverage
DAIRY FARMERS OF AMERICA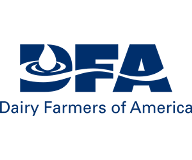 Why our mark matters
Dairy is what we do. It represents our greater purpose. It's our passion, our heritage and our future. It's a symbol of all the hard work that goes into making every day more joyful. This mark represents the wholesomeness of milk, the delight in every bowl of ice cream and anything and everything that has to do with cheese. Our mark is special because it represents the diverse community of family farmers who bring fresh dairy and happiness to families like yours.
Our Brands
When you purchase any of these familiar brands, you can take pride that you're supporting local family farmers while feeding your family the fresh, wholesome dairy that makes just about every meal even better.
Alta Dena Dairy
Borden Cheese
Breakstone's Butter Cache Valley
Cass Clay
Country Fresh
Creamland Dairy
Dairy Maid Dairy
Dean's Dairy
Falfurrias Butter
Garelick Farms
Gandy's Dairy
Guida's Dairy
Hotel Bar Butter
Hygeia Dairy
Jilbert Dairy
Keller's Creamery Butter
Kemps
La Vaquita
Lehigh Valley Dairy Farms
Live Real Farms
Meadow Gold Dairy
Oak Farms Dairy
Oakhurst Dairy
PET
Plugra Butter
Price's Dairy
Purity Dairy
Reiter Dairy
Sport Shake
Swiss Premium Dairy
T.G. Lee Dairy
Tuscan Dairy Farms
Our Recipes
We're obsessed with dairy, which is why we're always dreaming up new ways to use our favorite ingredients at home in our kitchens. The vast collection of recipes from our very own Half & Half magazine, along with mouthwatering recipes from our family of brands, is all you need to celebrate the delicious versatility of dairy in your own home.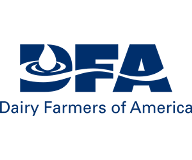 Contact CPS: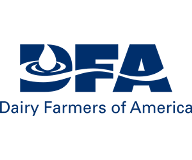 To learn more, please reach out to your CPS team.