Plant Operations
Plant Operations / Transportation
Transportation / Utility & Transport Vehicles
CLUB CAR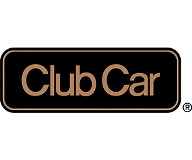 Club Car has become the world's largest manufacturer of small four-wheel electric vehicles. Our extensive portfolio includes electric, gasoline, and diesel-powered utility and turf utility vehicles as well as golf cars, low-speed vehicles, and transport vehicles.
Renowned for their durability and versatility, Club Car vehicles are designed specifically to meet our customer's needs and solve their problems. They are engineered with exclusive features that improve durability, versatility, and reliability. The vehicles are backed by industry-leading warranties and a network of more than 600 Authorized Club Car Dealers who staff factory-trained technicians and stock genuine Club Car parts.

We also offer complimentary fleet planning services by trained experts, the industry's largest portfolio of commercial and industrial accessories, and a variety of leasing options.
Made in America
Club Car products are made by American employees in a 400,000-square-foot manufacturing facility in Augusta, Ga. The company is a division of Ingersoll Rand, a $14-billion global business whose brands also include Thermo King® and Trane®.
Our diverse portfolio includes more than 50 models and configurations of vehicles designed to meet your work, transport and golf needs.
Product Line Up
Villager™ and Transporter™ Transport Vehicles
We also offer heavy-duty Transporter transport vehicles that carry two to six passengers as well as more refined Villager transport vehicles that seat two to eight in comfort and style.
Our recently redesigned will transport guests around your facility in style without compromising on price, comfort or quality, with available premium steats and colors, make Tempo 2+2 fit your needs
The Club Car 411 utility vehicle is the compact all-electric vehicle designed with your campus in mind. Ideal for low-speed logistics and cargo services, it fills the gap between full-sized trucks and small utility carts, soon to be the MVP of your campus fleet.
Click here to view the villager video
Carryall® Utility Vehicles
The Carryall line is comprised of utility and turf utility vehicles in:
Gas, diesel and electric power.
Two- and automatic four-wheel drive.
Light-medium and heavy-duty models, that can do the work of pickup trucks and have a maximum carrying capacity of almost a ton.
Four-passenger models with extended beds that carry two crews and their gear.

click here to view the carryall video
Club Car 411
The Club Car 411 utility vehicle is a compact all-electric vehicle designed with your campus in mind. Ideal for low-speed logistics and cargo services, it fills the gap between full-sized trucks and small utility carts, soon to be the MVP of your campus fleet.
Affordable Street-legal Vehicles
Our zero-emissions low-speed vehicles (LSVs) are legal on roads with speed limits of 35 mph or less in almost all states. These include Villager LSVs designed primarily for transportation as well as work-ready Carryall LSVs that deliver the power and versatility of pickup trucks.
Features and benefits
By listening to the voice of our customers, Club Car consistently introduces vehicles renowned for durability, versatility and automotive performance. Key features include:
Rustproof corrosion-resistant aircraft-grade aluminum frames designed to resist impact better than steel frames. Competitive vehicles are made on steel frames that tend to rust.
Gasoline vehicles with best-in-class single-cylinder overhead cam engines with electronic fuel injection and hemispherical heads.
IntelliTrak™ automatic all-wheel-drive systems on 4×4 utility vehicles. The system senses the ground it's on and shifts as needed.
Excel™ and IQ Plus™ electric drive systems that allow electric vehicles to perform tasks that once required the power of a gasoline engine.
Smart, global chargers on our electric vehicles that boost efficiency, reduce charging errors and can be programmed for various types of batteries.
Self-compensating rack-and-pinion steering.
Resilient ArmorFlex bodies with molded-in color that resists scratches. No painting required.
SportDrive™ steering and suspension system for more automotive performance.
IntelliTach™ fully hydraulic tool attachment system for 4×4 utility vehicles.
Regenerative braking that increases range and improves the safe operation of electric vehicles.
Single-point watering systems that simplify battery maintenance.
We also offer
Fleet planning services by trained transportation experts.
The industry's widest range of commercial/industrial accessories.
Strong warranty coverage backed by Club Car, a name you know and trust.
Lease or purchase options.
Maintenance by factory-trained technicians.
A nationwide dealer network with easy access to parts and service.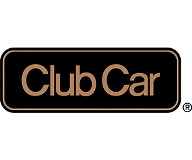 Contact CPS: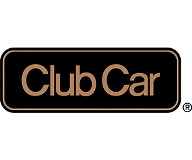 To learn more, please reach out to your CPS team.