Culinary / Broadline Distributors
Culinary
Broadline Distributors / Distributor
CHENEY BROTHERS (REGIONAL)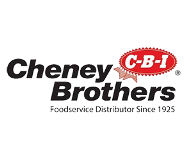 Family Owned and Operated Food Distributor
Cheney Brothers is family owned and operated, in its fourth generation. They are a food distributor in the U.S. that can stock all of your community's needs from fish, produce and dairy, specialty dietary products, housekeeping, and laundry chemicals to beverages and equipment.
Cheney Brothers' seven state-of-the-art strategically positioned distribution centers offer. With a fleet of 400 three-compartment climate-controlled tractor-trailers, Cheney is able to deliver to customers six days per week. Their Healthcare Sales Representatives visit and consult with all of their customers on a weekly basis. Their customized product formulary results in a streamlined inventory improved operational efficiency, and lower costs. This systematic approach ensures that Cheney Brothers partners receive the highest quality products at the lowest possible cost.
Categories Served
Fresh and Frozen Poultry
Pork
Chicken
Fish and Seafood
Dairy
Produce
Groceries
Beverage
Equipment
Chemicals
Janitorial
Paper and Disposables
Housekeeping
Laundry and Specialty Items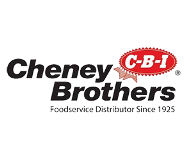 Contact CPS: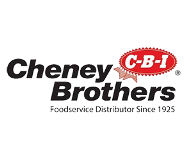 To learn more, please reach out to your CPS team.
Cheney Brothers—Where Service and Quality Always Comes First