Culinary / Food & Beverage
Linens, Textiles, Uniforms / Uniform Sales & Rentals
CHEF WORKS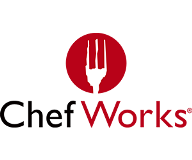 About
Chef Works is not your normal, routine uniform manufacturer. With beginnings that date back to the 1960's, we've been an industry leader in the design, development and management of uniform and culinary apparel programs across the globe.
Our mission is to provide all our clients with new, innovative, high-quality products at competitive prices along with the tools needed to manage any uniform program; no matter the size. Chef Works is dedicated to delivering a solution that will fit your business and your uniform program. We conform to what you need, not the other way around.
Chef Works is committed to consistently delivering quality, service, value, and style to our all customers and partners. We know how important uniform compliancy plays into customer brand perception. Customers keep us all in business.



Our Capabilities
What uniform options do you offer? Glad you asked. We have both front of the house (FOH) and back of the house (BOH) options for men and women that include:
Chef Coats

Pants

Aprons

Shirts

Headwear

Knives

Shoes
Chef Works also custom designs and develops product options for corporate program clients.
Program Management

At Chef Works, we are committed to helping our corporate clients manage their apparel needs through seamless and efficient outsourcing, allowing them to save time and money. Whether your business operates locally, nationally or even internationally, our Program Management Services were specifically created and time-tested to meet your challenging needs.
Chef Works has a proven track record for assisting large, multi-national companies in streamlining their Uniform Programs resulting in significant cost savings, better inventory management, maximization of ordering efficiencies and creating a professional standardized look across all business.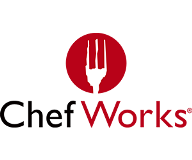 Contact CPS: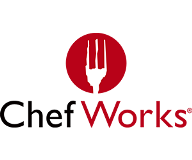 To learn more, please reach out to your CPS team.