Transportation / Buses
Plant Operations
Plant Operations / Transportation
CARPENTER BUS SALES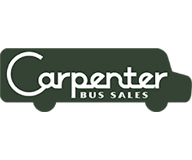 In business since 1953, Carpenter Bus has become one of the largest and most trusted commercial bus dealers in the country. Shuttle buses, including wheel-chair equipped buses, for your facilities at discounted prices.
The special pricing available to CPS Members from Carpenter Bus makes it easy to provide quality transportation for their facilities.
Company distinctives include:
A 5 Year/60,000 Mile Bumper-to-Bumper Warranty on every new bus sold.
Over 200 In-Stock Buses ready to deliver anywhere in the US. That means no waiting weeks and months to get an ordered bus!
Bus types
Small Buses
(15 Passenger or Less - Non CDL) - The most popular buses we sell are our smaller buses.

Medium Buses
(16 - 30 Passengers) - Offering more value for your dollar, medium size buses are a great choice.
Large Buses
(31 Passengers or More) - When you have a large group to carry, our large buses are what you need.

Used Buses
(All sizes) - We have used buses in all shapes and sizes for all different types of use.
Wheelchair Vans
(All Sizes) - Need wheelchair-equipped vans or buses? We have almost all brands and sizes.
Tour Coaches
(All Sizes) - We have partnered with the fine folks at BusForSale.com to help our coach customers.
Wheel Chair Securement Procedure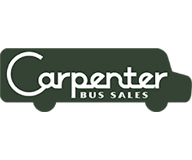 Contact CPS: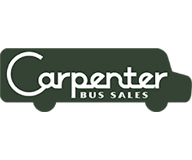 To learn more, please reach out to your CPS team.
We Help People Find Great Buses.