Culinary
Culinary / Culinary Services
Culinary Services / Vending Services
CANTEEN ONE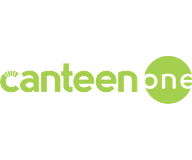 VENDING SOLUTIONS FOR CPS MEMBERS!
Canteen One is a leader in vending technology, combining unprecedented knowledge and resources, highly personalized service, and a national network of partners to ensure your residents, and employees, always have what they need, when they need it.
Self-checkout markets
Our self-checkout markets offer hundreds of products in customized retail spaces. We have more than 20,000 markets across the country located in offices, universities, and hospitals, as well as manufacturing and distribution facilities.
Here's why you'll love our markets:
Open 24/7
Mobile and touchless payment
Variety - health snacks, drinks, fresh food, and sundries
Customized - high-quality fixtures that fit any space
Fast and easy self-checkout
Rewards - loyalty programs
Easy to implement and maintain
Canteen One takes care of the installation, maintenance, and product stocking for each machine. Benefit both your residents and employees with this sleek and upscale addition for your staff lounge and/or lobby bistro area.
Great variety of snack and beverage options
Offer a wide variety of options to suit the needs of your residents and employees: healthy, "sweet tooth", packaged, and fresh options.
Commissions earned on all vending purchases!
Upgrade your resident and staff amenities, inexpensively and efficiently

Implement a traditional or larger Smart Market vending solution at the beginning of a new construction project

Benefit financially from the commissions earned on all purchases!
Subsidized snack programs
Easy access to healthy options does more than feed your office; it feeds your culture. We provide snacks and drinks for your team at no cost to them. Tasty options onsite give colleagues a chance to connect and collaborate. Offering a subsidized office snack program creates an inspiring break room space, causing your team to love where they work.
Here's how office snacks make a difference:
Recruit and retain the best
Dedicated service from your account manager
Options for every budget
A variety of trendy snacks and brands for every taste
Real-time data on cost and performance
Custom designs for your space
What they are saying
We listen to our clients and work hard to provide them with the best service, products, and equipment possible. Occasionally they have nice things to say about us:
"From one micro market to three, Canteen has grown with us. We can now provide healthy lunch and snack options to our employees where food options are limited near our offices. They remove the burden of break room management from our leadership." – Melodee H., Business & Industries Client

Featured Projects
These are just some of the community spaces we've designed.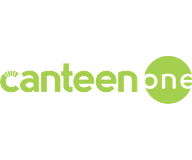 Contact CPS: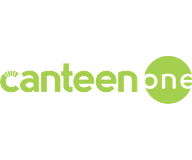 To learn more, please reach out to your CPS team.
DELIVERING FOOD, SERVICE, AND EXPERIENCE, BACKED BY INDUSTRY-LEADING TECHNOLOGY