Outdoor Furniture / General
New Construction and Renovation
New Construction and Renovation / Outdoor Furniture
BY THE YARD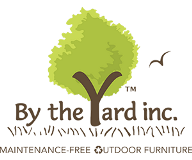 Outdoor Furniture that is Maintenance Free and Designed with Seniors in Mind
By the Yard is the premiere manufacturer of maintenance-free outdoor furniture for thousands of Senior Living communities in the U.S.
Our goal is to enhance the life of the residents and staff in each community. We back all our products with a 35-year warranty. We offer over 400 different products that can withstand the harshest climates and be left outside all year long. We manufacture everything from table and chair sets to gliders, benches, and planter boxes. Choose from any of our nine colors, including two-tone combinations, and we also offer engraving.
Products
Seating
Explore seating by type and choose from 9 UV-stabilized customizable color options:

Tables
Explore tables and choose from 9 UV-stabilized customized color options:

Accessories
Browse our collection of outdoor bar and kitchen utility pieces, storage and waste receptacles, garden accessories, planters and more.
Engraving
With unique artwork and multiple fonts to choose from, you can create a one of a kind treasure that will become a family heirloom, or a respectful memorial on either a bench, chair or table.
Multiple Text Lines Available
Arial, Comic Sans and Times New Roman are font options
Stock Images or Custom Images to Personalize Your Furniture - $100
Add $25 for additional boards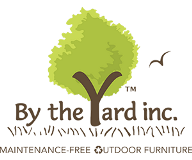 Contact CPS: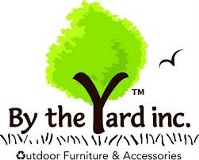 To learn more, please reach out to your CPS team.