Managed Service Providers / Internet Services
Managed Service Providers / IT Services
Technology / Managed Service Providers
Technology
ASSOCIATED COMPUTER SYSTEMS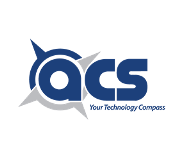 ACS' passion is simplifying technology and providing solutions that help your organization run more efficiently, more profitably, and more productively. Solutions that reduce your stress and increase your confidence in accomplishing strategic business initiatives. Our staff develops solutions that are tailored to your needs, your company and your business goals.
Key partnerships
For nearly 40 years, ACS has grown to become one of Microsoft's fastest growing cloud services partners and one of IBM's longest running Premier Business Partners. The company has expanded to nearly 50 employees and has broadened its scope to include partnerships with the following leading technology companies:
Arctic Wolf
Cisco
Dell EMC
HelpSystems
IBM
Lenovo
Microsoft
PTC
Tableau
Veeam
VMware
Services and Solutions
Managed Services
A solution built to fit your needs, we'll combine Help Desk Support, Monitoring, Preventative Care, and Backup & Recovery services to create a Managed Services experience unique to your organization.
Cybersecurity
You're never "done" with cybersecurity. Engage a team of experts who will keep track of every emerging threat and monitor your systems 24x7, so you don't have to.
Storage Solutions
The ability to properly manage, store, secure, access, and recover your company's data all begins with selecting the right storage solution. Disk, Flash, Hybrid, or Virtual, we'll engineer the perfect one.
IBM Power Systems
Designed to sustain the most demanding, data-intensive computing on earth. Power delivers top notch functionality enhanced by best-in-class reliability and security.
Application Development
Make your systems work for you with applications, integrations, and data visualization to address your business challenges. Create efficiencies, save on cost, and reduce human error.
Certified to serve you better
ACS' commitment to technology and providing our clients with the highest level of service and technical knowledge can be seen in the over 40 certifications that our staff has collectively attained. Our certifications cross vendors and specialties and have led us to the following statuses:
IBM Premier Business Partner
IBM Power Systems Specialty
IBM Storage Specialty
Cisco Premier Business Partner
Microsoft Gold Partner
VMWare Enterprise Partner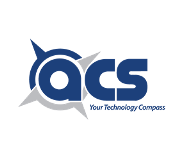 Contact CPS: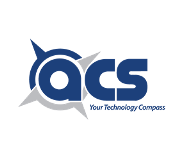 To learn more, please reach out to your CPS team.
Through the entire project, we'll work together to provide a solution to your business problems through the latest technology.