Culinary
Culinary / Food & Beverage
Food & Beverage / Special Diet Desserts and Drink Mixes
AMERICAN QUALITY FOODS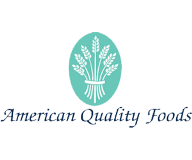 American Quality Foods and Care Purchasing Services have entered into a national agreement to offer delicious gluten-free and diet dessert mixes
Founded in 1994, American Quality Foods is the fulfillment of Kathy Milner's vision and commitment to create the best tasting, gluten-free and diet dessert mixes for food service professionals.
American Quality Foods is a direct wholesaler with over 100 different dessert mixes developed through extensive research and a passion for excellence. All products are easy to use, with a commitment to quality and customer satisfaction. Many of American Quality Foods products are low in sodium and cholesterol and high in fiber, making it easier to satisfy sweet cravings without any of the guilt.

Sugar free products mimic taste and texture of standard desserts
Gluten free products are batched tested in our quality control facility using an ELISA Gluten Assay test
All products are dry mixes and have a 1 year shelf life with no special storage requirements needed
Order by the pack or by the case. Or customize cases to fit your needs
Orders over $50 ship FREE!
Orders ship same day, if placed by 4:30pm EST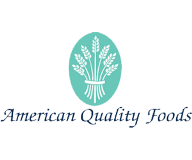 Contact CPS: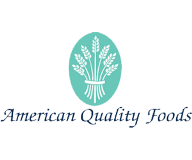 To learn more, please reach out to your CPS team.