Environmental Services
Linens, Textiles, Uniforms / Linen Sales & Rentals
Environmental Services / Linens, Textiles, Uniforms
Linens, Textiles, Uniforms / Uniform Sales & Rentals
ALSCO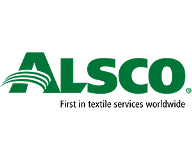 Alsco is a fourth-generation family owned and operated business, founded in 1889, that was recognized by the prestigious Hohenstein Institute for having invented the linen and uniform rental industry. Celebrating over 128 years of business, Alsco remains committed to its family roots and local community. Today, Alsco offers linen and uniform services and products to customers that include restaurants, hospitals and healthcare clinics, automotive, industrial, and manufacturing facilities. With over 170 locations, Alsco provides world-class service to over 350,000 customers in 13 countries. Learn more at https://www.alsco.com/.

Alsco has been family owned and operated for four generations. We are committed to providing our customers with high-quality products and reliable, hassle-free service. Our personalized approach means that we offer live call answering reception, flexible inventory management, and clear, consistent billing. And, if you ever have a problem, you can rely on One and DoneSM program to take care of you – one call and it's done. It's that simple. Experience the Alsco difference and you'll never go anywhere else.

Your First Source

Rental and leasing for linens
Eco-friendly products and processes
Online account management
Consistent pricing and clear charges
One and DoneSM service-one contact, one-day resolution, one-time solution
100% satisfaction guarantee
On premises laundries are capital and labor intensive. Linen storage areas and large expensive machines need valuable floor space. The additional staff to run, maintain and repair equipment increases your overhead. You have to pay more for utilities and worry about inventory. Using rental linens means no initial investment. A signed rental agreement specifies your monthly expenses. All you have to do is open the door for deliveries and you can focus on what you do best, taking care of customers.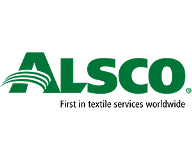 Contact CPS: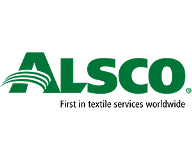 To learn more, please reach out to your CPS team.