Durable Medical Equipment (DME) / Bath Safety
Durable Medical Equipment (DME) / Beds/Mattresses/Overlays
Healthcare, Therapy, Exercise Equipment / Durable Medical Equipment (DME)
Durable Medical Equipment (DME) / Fall Prevention
Healthcare, Therapy, Exercise Equipment
Durable Medical Equipment (DME) / Patient Handling/Mobility
ALIMED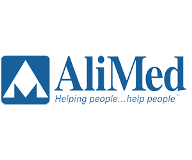 A leading designer, manufacturer and distributor of custom solutions for patient care, ergonomic, fall management, orthopedic and rehabilitation, surgical and occupational safety products. Our motto is "Helping people help people."
Our strength and success have been due to the fact that we rely on patient and caregiver feedback to continually enhance our product lines in order to better serve our clientele. Using state-of-the art technology, high-quality materials, and input from our on-staff clinicians and R&D teams, we have developed more than 30 patents on unique medical devices and products-many of which are manufactured in-house. AliMed offers free, fast shipping (same day shipping available on in-stock items) for orders $100 and over as well as your contracted discount.
Fall Management
One of AliMed's most popular product lines is our Fall Management category. Fall Management products are designed to keep your patients, staff and your facilities safer, while cutting healthcare costs. Walkers, patient monitors, bed and bathroom safety items, sensor pads, positioning cushions, hip shields, wireless motion-detection alarm systems, Low Beds and automatic wheelchair brakes are just a few examples of ways to prevent falls before they happen or to reduce injuries when they occur.
Orthopedic
AliMed is also a leader in the Orthopedic field-geared towards helping speed recovery and encouraging patients to resume leading more active lives. AliMed carries a variety of products such as braces, orthotics, balance and strengthening equipment as well as products to preserve skin integrity and avoid pressure sores. Our Orthopedic line is the one-stop-shopping option for both caregivers and patients.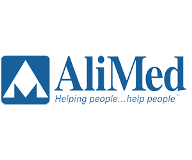 Contact CPS: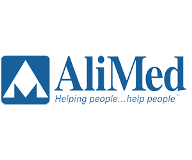 To learn more, please reach out to your CPS team.
Helping People...Help People™