Clinical
Clinical / Therapy
Therapy / Therapy Provider
AEGIS THERAPIES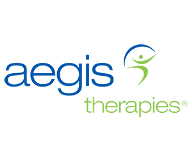 As one of the nation's leading providers of wellness and therapy services, professionals at Aegis Therapies apply proven techniques to help patients achieve new levels of wellness—no matter who they are, what path they take to achieve it or where they call home.
No Two Patients Are the Same
That's why we offer a wide range of services to help you better meet the individual needs of each one. Select an area of care to learn more about our offerings.
Contract Rehab Services - Offering Patients a Full Range of Care
We draw on decades of experience providing inpatient and outpatient physical, occupational and speech-language therapy to deliver clinical excellence and exceptional value to our customers and patients. No matter the setting, patients can receive the rehabilitation therapy they need.
Contract Wellness Services - Get Purposeful, Powerful, Proven Results
Created to help us look at health in a new way, EnerG® by Aegis programs focus on the seven dimensions of wellness – a holistic approach designed to help individuals be well wherever they are. In fact, 92% of EnerG participants report that our programs make them "more" or "much more" satisfied with their overall care setting. EnerG wellness programs take traditional recreational activities to a new level, offering an individualized, results-driven approach to enhance health and happiness.
Contract Home Health - The Road to Recovery Begins at Home
In collaboration with our agency customers, At Home With Aegis provides skilled rehabilitation therapy to patients wherever they call home. Our focus on communication surrounding comprehensive assessment supports care coordination and appropriate utilization based on each individual's unique needs.
Join a Legacy of Quality Care
With decades of experience and points of service all over the country, we've got delivering exceptional care down to an art.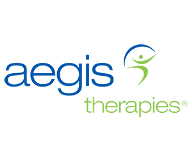 Contact CPS: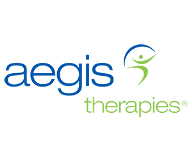 To learn more, please reach out to your CPS team.
At Aegis Therapies®, we strive to provide the right care for every individual.