Plant Operations / Disaster Remediation and Restoration Services
Landscaping / General
Plant Operations
A-STELLAR PROPERTY MAINTENANCE AND LANDSCAPING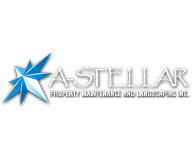 With over 14 years of experience, A-Stellar Property Maintenance and Landscaping sets the gold standard for quality landscaping in Central Florida. Working with commercial properties, governmental agencies, private estates and property managers, we offer superior reliability, service, knowledge and project integrity.
Grounds Maintenance
Our comprehensive services include best practices for:
Lawn maintenance
Fertilization of turf areas
Weed & pest control for beds and turf areas
Edging & trimming
Pruning of trees and shrubs
Ground covers, ornamental trees and palms
Seasonal floral displays
Sprinkler analysis and repair
Blowing walkways, common areas, parkways and roadways
Landscape Design & Installation
A-Stellar offers a complete range of services for the design and installation of all major landscape projects.
Site Preparation
Plantings
Mulching & Sodding
Clean-Up
Chemical Treatment
Our comprehensive lawn and landscape maintenance services include:
Lawn and Ornamental weed & insect control
Total Lawn and Grounds Maintenance
Fertilization
Lime Treatment
Fire Ant Control
Grub Treatment
Mosquito Control Systems
Tree Care
Benefits to pruning and proper tree care include:
Appearance and restoration
Improved light exposure to other landscape areas
Elimination of obstructed views
Elimination of walkway or driveway interference
Improved sign visibility
Pest control
Young tree development
Storm or wind damage prevention
Removal of dead or falling limbs
Fungi infestation prevention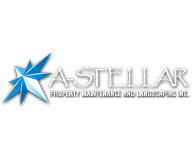 Contact CPS: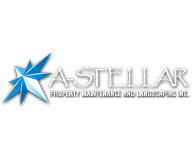 To learn more, please reach out to your CPS team.
We strive to treat each property as if it were our own. Done right, showcase landscapes can last a lifetime. Our goal is your total satisfaction.