Plant Operations / Energy Solutions
Energy Solutions / General
Plant Operations
TITAN ENERGY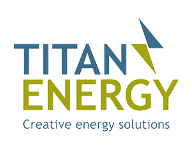 Titan Energy is an independent energy consultancy group with in-depth knowledge of energy procurement, demand-side management and on-site generation services operating in all competitive markets throughout North America. Titan Energy creates comprehensive energy management strategies backed by data to control and reduce energy costs.
We will help your facility with electricity and natural gas procurement, solar or CHP installations, utility bill auditing, LED retrofits and weatherization. Titan Energy understands senior living facility energy management and how it can help you.
COVID-19 Disinfection Lighting
Titan Energy can show you that by including disinfecting LED lighting and UV-C systems within your infection prevention strategy, your facility can eradicate infectious pathogens including bacteria such as SARS-CoV-2 (COVID-19), Salmonella, Escherichia, Shigella, Listeria and the insidious and highly deadly methicillin-resistant Staphylococcus aureus (MRSA). Your team can receive a straight forward, transparent proposal with options turn-key subscription, lease, prepaid, and other available financing options. Virtual and in-person site audits available. Learn more here https://www.titanenergyne.com/cps-disinfection-lighting/
Data-Driven Benefits for CPS Clients
INCREASED OPERATIONAL EFFICIENCY
Free your financial/ procurement personnel from the task of crafting an effective energy management strategy. Our process provides you with data that you can use to control costs, identify trends and eliminate waste. Titan takes all the guesswork out of organizing an RFP for energy procurement by understanding our clients' needs and wants and present them with financial and energy solutions that make sense for them.
IMPROVED INFORMATION CONTROL
The free flow of energy-use data can be cumbersome. Facility managers can collect actionable data and continuously improve business processes. This capability enhances wellness, improves satisfaction, increases profitability and reduces the overall effect of potential disruption.
REDUCTION OF COSTS
Lower your bottom line with combined supply and demand-side cost reduction measures, implemented by energy professionals at no cost to you. Titan's team has an in-depth understanding of each U.S. energy market and the utility incentives available in each unique market.
RESIDENT SATISFACTION
State-of-the-art energy solutions also offer significant benefits for residents' health, safety and satisfaction. Residents stay more comfortable through properly maintained HVAC, and lighting controls and refrigeration controls. Many residents also report they are proud to live in a community that supports renewable energy.
TITAN OFFERINGS:
Titan Energy:

Strategies for commodity procurement include fixed, indexed, and block pricing. Titan examines the wholesale market conditions and constructs an option that best suits your needs. Receive a FREE energy audit!


TitanGen:

Supported by direct-install services and Power Purchase Agreement financing options, this technology affords the end-user an economic and environmentally friendly approach with zero out of pocket cost.


Titan Solutions:

Merging facility auditing capabilities with local utility incentive expertise, Titan Solutions provides clients with turnkey solutions to suit individual energy needs.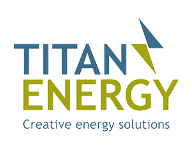 Contact CPS: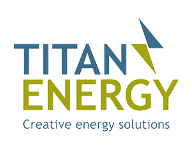 To learn more, please reach out to your CPS team.